Proposed House bill would raise fuel tax before eliminating it
Posted May 29, 2019
A bill was introduced in the House of Representatives that would raise the federal fuel tax before eventually eliminating it and replacing it with another funding source.
Congressman Earl Blumenauer of Oregon introduced HB2864, the Rebuild America Act of 2019, on May 22. The proposed rule would incrementally increase the federal gasoline and diesel taxes by five cents a year over five years, indexing the taxes to inflation, before repealing the taxes with the intention of replacing them with a more stable source of funding by 2029.
The gas tax was last raised more than 25 years ago in 1993 and currently stands at 18.3 cents per gallon. Under the new legislation, it would reach 23.3 cents in 2021 before peaking at 43.3 cents per gallon in 2023. Diesel fuel is currently taxed at 24.3 cents per gallon and would rise to 49.3 cents per gallon by 2023.
"We are paying for our 2019 infrastructure needs with 1993 dollars," Blumenauer said. "That is unacceptable."
According to a release from Blumenauer's office, surface transportation faces a large shortfall of funds. The American Society of Civil Engineers estimates that more than $1.1 trillion of investment by 2025 is necessary for upgrades.
A date for a vote on the bill was not announced.
---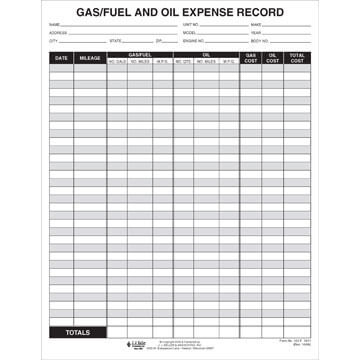 J. J. Keller's Gas & Oil Expense Record Form convenient form to record all vehicle costs to management.
---
J. J. Keller's FREE Transportation SafetyClicks™ email newsletter brings quick-read safety and compliance news right to your email box.
Sign up to receive Transport SafetyClicks™.