NIOSH study looks at drug overdoses in the workplace
Posted May 16, 2019
A new study published by the National Institute for Occupational Safety and Health (NIOSH) describes drug overdose fatalities occurring in the workplace between 2011-2016. The study found:
Nearly half of workplace overdose deaths occurred in three industries: transportation and warehousing, construction, and healthcare and social assistance.
One-third of workplace overdose deaths occurred in businesses with fewer than 10 employees.
The largest category of drugs used in workplace overdose deaths were illicit drugs such as cocaine, cannabinoids, and heroin.
Heroin was the drug most frequently associated with workplace overdose deaths.
The study notes that drug use, especially opioids, can be a personal risk factor for work-related injury as well as a consequence of workplace injury hazards. As an example, a greater number of physical hazards exist in the construction industry, which increases the risk of on-the-job injuries and chronic musculoskeletal conditions, and in turn leads to prescription opioid use for the injury and potential misuse of the drug. This may affect the employee's ability to return to work or to function safely on the job and could increase the risk for opioid use disorder or overdose death.
The study's lead author stated that better understanding both the demographics of workers and the workers and industries most affected by drug overdoses, has implications on workplace prevention programs as well as for workplace-based messages and strategies.
---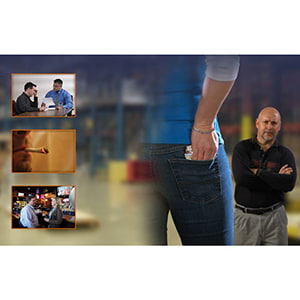 J. J. Keller's Substance Abuse Training for Supervisors and Employees takes a proactive approach to training your employees and supervisors about the high costs of substance abuse.
---
J. J. Keller's FREE Workplace SafetyClicks™ email newsletter brings quick-read safety and compliance news right to your email box.
Sign up to receive Workplace SafetyClicks™.