Saved by the bell
Posted May 31, 2018
Like most new moms, Sally was looking forward to having her baby. While her job originally required working out in the field, she was eventually assigned work that required no field work, and she spent most of her time in an office, working days – all unrelated to her pregnancy. Her title and job description (including the field work assignments), however, remained the same.
While she was on FMLA leave, George, a new supervisor was assigned to her. George took over Sally's tasks, which he found he could perform in one hour as opposed to one week, which it took Sally. George also felt that the office work was not appropriate for Sally's position.
When Sally returned from leave, she was assigned to a field project that required working overnight. For the first three weeks of the assignment, George allowed Sally to work days so she could find daycare. Before she would have to start working overnight, she asked for, and was granted, a transfer to a different position.
Just over two years later, Sally must have still been unhappy with her latest position, as she filed suit, arguing that the location of her original position was changed from an office to field work (which lacked access to a toilet or a lactation room), and her shift was changed. Claiming that her former supervisor had set a precedent by assigning her the office tasks, Sally felt she was entitled to reinstatement to an equivalent assignment upon return from leave.
The District Court was on the employer's side, and Sally appealed. The Appeals Court, however, never even had to deal with the issue regarding Sally's reinstatement, because she filed her claim too late.
The FMLA's statute of limitations is two years, and it begins to run from the last event constituting an alleged violation. Sally filed her complaint more than two years after the statute of limitations clock began running – when George assigned her to work in the field.
While the FMLA does have a statute of limitations of three years for willful violations, Sally could not produce enough evidence to support a claim that her employer willfully violated her FMLA rights. She couldn't show that George must have known that, or showed reckless disregard for whether, his conduct was prohibited by the law.
Had it not been for the statute of limitations, the employer in this case could have been found to have violated Sally's right to be returned to her position. This employer got lucky, but not all employees wait too long. Be sure you restore an employee to his or her position or an equivalent one. This would include location (to some degree) and shift.
Sampra v. U.S. Department of Transportation, Seventh Circuit Court of Appeals, No. 17-2621, April 24, 2018.
This article was written by Darlene M. Clabault, SHRM-CP, PHR, CLMS.
---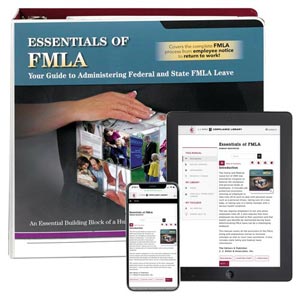 J. J. Keller's Essentials of FMLA manual helps HR pros understand and comply with the FMLA rules, control costs related to leave taken, and minimize the law's potential disruption to their organizations' operations.
---
J. J. Keller's FREE HRClicks™ email newsletter brings quick-read human resources-related news right to your email inbox.