Quest Diagnostics analyzes drug positivity rates for American workers
Posted May 14, 2018
Drug use by American workers remains at its highest rate in more than a decade, Quest Diagnostics reports in its Drug Testing Index™ (DTI). Quest Diagnostic attributes the high level to an increase in the use of cocaine, methamphetamine, and marijuana.
U.S. general workforce stats
The national drug positivity rate in 2017 for the combined U.S. workforce:
Was 4.2 percent, which was the same as 2016; and
Is considerably higher in comparison to 3.5 percent in 2012, which represented a 30-year low.
The analysis of 2017 data also revealed:
Cocaine and amphetamines use is more prevalent in some areas of the country over others;
The number of positive tests for marijuana increased sharply in states that allow recreational use of the drug; and
Prescription opiate positivity rates decreased dramatically on a national basis.
Quest Diagnostics has been compiling its DTI for the past 30 consecutive years. In 1988, the DTI analysis found that the overall drug positivity rate among American workers was 13.6 percent.
Stats on safety-sensitive positions
For the third year in a row, cocaine positivity increased amongst the federally-mandated, safety-sensitive workforce. It increased by 11 percent (0.28 percent in 2016 versus 0.31 percent in 2017). (Note: Urine testing is the only acceptable method to test samples in this workforce segment.)
Results of marijuana testing show a five-year upward trajectory for federal testing of safety-sensitive positions. From 2016 to 2017, it increased nearly eight percent (0.78% versus 0.84%). The increase in the marijuana rate was also seen in the general U.S. workforce, which had four percent increase from 2016 to 2017 (2.5% versus 2.6%).
Prescription opioid testing for safety-sensitive employees is a more recent development. For certain U.S. government employees, the expanded drug panel was implemented in October 2017. Prior to the new regulations, the opiate group only included codeine and morphine. Preliminary data for the government workers (4th Quarter 2017) indicates a positivity rate slightly higher than the previous panel.
For transportation workers, the drug panel did not include the additional opioids until January 2018 so information is unavailable.
---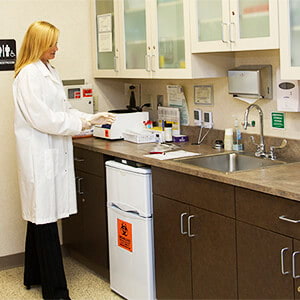 J. J. Keller's DOT Drug & Alcohol Program Management Service gives you the peace of mind that comes from knowing the job is being done right by an industry leader in compliance management.
---
J. J. Keller's FREE Transportation SafetyClicks™ email newsletter brings quick-read safety and compliance news right to your email box.