TSA grants extension for drivers with expired HMEs
Posted April 17, 2020
The Transportation Security Administration (TSA) is giving commercial drivers with expired hazardous materials endorsements (HMEs) additional time to initiate the agency's security threat assessment (STA).
TSA stated it may be impracticable for some commercial drivers to renew their STAs during the current COVID–19 crisis. As a result, a temporary exemption is in effect until July 31, 2020. TSA may extend this exemption at a future date depending on the status of the pandemic crisis.
How does the exemption work?
States may grant an extension of up to 180 days for a qualified individual whose HME expired or would otherwise expire between March 1, 2020, and July 31, 2020. For purposes of this exemption, an eligible individual is defined as someone who held a valid, unexpired HME with an STA (Determination of No Security Threat) on or after March 1, 2020, and the endorsement expired or is due to expire in the date range of the exemption.
If the state grants an extension, the individual with an expired HME must initiate the process of renewing his or her STA for an HME no later than 60 days before the end of the state-granted extension. TSA needs at least 60 days to process an individual's application for STA renewal once it is submitted.
Drivers with an HME should confirm state-specifics concerning any extensions.
TSA will continue to recurrently vet drivers with expired HMEs against federal terrorism and national security-related watch lists and databases during the period of the extensions and retain its full authority to immediately revoke or suspend an individual's STA and to order a state to revoke an individual's HME.
This article was written by Kathy Close of J. J. Keller & Associates, Inc.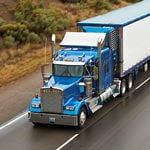 Looking for more on transportation safety?
Get the information and products you need to stay on top of industry changes and comply with regs.