AOBRD, EOBR, ELD, E-log or elog: What's the difference?
Posted April 8, 2016
AOBRD: Automatic On-board Recording Device
The term Automatic On-board Recording Device (AOBRD) was placed into the regulations in 1988. The devices are defined in §395.2 and regulated by §395.15.
Here is the regulatory definition: "Automatic on-board recording device means an electric, electronic, electromechanical, or mechanical device capable of recording driver's duty status information accurately and automatically as required by § 395.15. The device must be integrally synchronized with specific operations of the commercial motor vehicle in which it is installed. At a minimum, the device must record engine use, road speed, miles driven, the date, and time of day."
EOBR: Electronic On-Board Recorder
Electronic On-Board Recorder (EOBR) was a term used in a 2010 final rule that was later vacated, and it was also included in a proposal in 2011. Since neither became a permanent rule, the term does not officially exist.
ELD: Electronic Logging Device
This term is the latest acronym to be used and will be used going forward. An ELD meets the technical and user standards of last December's Electronic Logging Devices and Hours of Service Supporting Documents final rule. Once an ELD is certified to meet the required specifications by the provider, the device is listed in the Federal ELD Registry. After December 16, 2019, ELDs will be the only electric logging devices allowed.
E-log or elog: Electronic Logs
These are generic terms that never had any official standing. They do, however, represent a device that is integrally synchronized with the engine and automatically logs driving status. In essence, E-log and elog are other terms for an AOBRD. These devices differ from logging apps that are available for tablets, smart-phones, or computers that merely assist drivers in the creation of a manual log.
---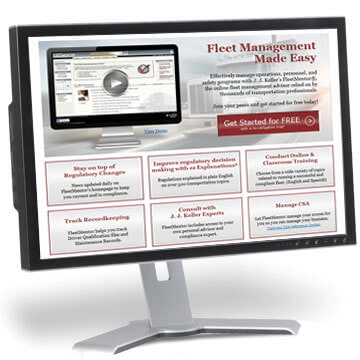 J. J. Keller® FleetMentor® is the online toolbox and advisor that will help you cover all areas of the CSA BASICs.
---
J. J. Keller's FREE Transportation SafetyClicks™ email newsletter brings quick-read safety and compliance news right to your email box.