FMCSA releases more entry-level driver training information
Posted March 26, 2021
The Federal Motor Carrier Safety Administration (FMCSA) has released new information related to the new entry-level driver training (ELDT) requirements, set to go into effect in less than a year.
With the opening of the ELDT Training Provider Registry (TPR) slated for this summer, FMCSA has released details on what information a training provider will be required to submit to be listed on the TPR. Being listed on the TPR is a requirement to provide ELDT as of February 7, 2022.
When registering on the TPR, information training providers will need to provide includes:
Provider name and contact information;
Facility name and contact information;
Type of provider (for-hire/not-for-hire, in-house/not-in-house);
Type of training provided;
Average training hours;
Third-party affiliations, certifications, or accreditations;
Average training cost; and
Self-certification that the provider meets all requirements.
If a training provider operates more than one location, each location will need to register.
No fee will be required to register on the TPR.
Additional information on the TPR may be accessed via the ELDT website: https://tpr.fmcsa.dot.gov/.
Key to remember
As of February 7, 2022, in order to provide instruction to an individual wanting to obtain Class A or B CDL, upgrade from a Class B to Class A CDL, or obtain a passenger, school bus, or hazmat endorsement, an entity must meet all of the ELDT requirements and must be listed on the TPR. Without this listing, an entity's training program will not be recognized when an individual attempts to register for the CDL skills test, passenger or school bus endorsement skills test, or hazmat endorsement written test. The individual will be denied the test until he or she has proof of successfully completing a course of instruction, provided by an entity listed on the TPR.
This article was written by Jill Schultz of J. J. Keller & Associates, Inc.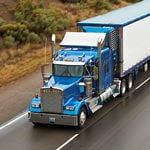 Looking for more on transportation safety?
Get the information and products you need to stay on top of industry changes and comply with regs.