Canada to start ELD educational enforcement on June 12
Posted March 5, 2021
Canada's electronic logging device (ELD) mandate is effective on June 12, 2021, but carriers are catching a break. Starting June 12, carriers will be subject to an educational enforcement period to help give them more time to install and implement certified ELDs.
A statement from Canada's Minister of Transport Omar Alghabra announced the educational enforcement period and notes, "with the support of provinces and territories, and in consultation with industry, we will work together on the successful and effective implementation of a progressive enforcement period. This will give sufficient time for industry to obtain and install certified electronic logging devices without penalty as of June 12, 2021. Early enforcement measures will consist of education and awareness." In his statement, the minister also acknowledged the impact COVID-19 has had on commercial vehicle operations. While ELD enforcement will be educational to start, the minister still encouraged carriers to implement certified ELDs as soon as possible.
Many trucking industry groups and associations in Canada were pushing for an enforcement delay due to COVID-19 and the fact that — with just a few months until the mandate effective date — there had yet to be any certified ELDs available.
Canada's ELD mandate applies to federally regulated carriers in Canada as well as U.S.-based carriers operating into Canada.
This article was written by Heather Ness of J. J. Keller & Associates, Inc.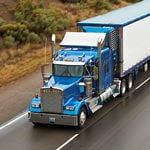 Looking for more on transportation safety?
Get the information and products you need to stay on top of industry changes and comply with regs.