FMCSA addresses DOT drug and alcohol testing disruptions during COVID-19
Posted March 25, 2020
Motor carriers who are subject to DOT drug and alcohol testing under the Federal Motor Carrier Safety Administration (FMCSA) received guidance from the agency allowing for some flexibility until May 30, 2020, due to the COVID-19 pandemic.
Previously, DOT's Office of Drug and Alcohol Policy & Compliance (ODAPC) provided information about the impact of the national emergency on DOT testing requirements for employers, employees, and service agents. The COVID-19 national emergency has created disruptions that are interfering with, and often preventing, compliance with the drug and alcohol testing requirements.
The FMCSA has provided the following guidance (in addition to ODAPC's notice) in respect to testing operators of commercial motor vehicles (CMVs) requiring commercial drivers' licenses (CDLs). The guidance is in effect until May 30, 2020, which is 90 days from the President's Proclamation on Declaring a National Emergency Concerning the Novel Coronavirus Disease (COVID-19) Outbreak.
Note that drivers operating under the March 13 emergency declaration, who may be exempt from hours of service and other safety regulations while engaged in emergency response, are not exempt from drug and alcohol testing.
Random tests
Random testing must be administered evenly throughout the calendar year, and carriers are advised to make random selections at least quarterly.
Employers who are experiencing disruptions as a result of COVID-19 and are unable to complete their random selections and tests should:
Document in writing:

The specific reasons why they were unable to conduct tests on drivers who were randomly selected, and
Any actions taken to locate an alternative collection site or other testing resources; and

Make up the tests by the end of the year.
Pre-employment tests
Before a driver can perform a safety-sensitive function, the motor carrier must have a verified negative pre-employment drug screen result, unless the criteria for the pre-employment exception in §382.301(b) are met and documented. The agency has not offered any exemption during the national emergency.
Post-accident tests
If circumstances warrant DOT post-accident testing following a CMV crash, motor carriers must make all attempts to test the driver in accordance with §382.303.
If disruptions associated with the COVID-19 national emergency prevent the motor carrier from carrying out the alcohol test within eight hours following the accident or drug testing within 32 hours, it must document the specific reasons. This guidance aligns with current regulatory requirements in §382.303(d).
Reasonable suspicion tests
If a motor carrier is unable to carry out a reasonable suspicion test due to the national emergency, it must document in writing the specific reasons why the test could not be conducted as required. The motor carrier's explanation should include any efforts it made to mitigate the disruption, such as trying to locate an alternative collection site.
In the event of an investigation, the documented circumstances would be provided to enforcement, along with the trained supervisor's observations leading to the request of the test. The need for an explanation why a reasonable suspicion test was not performed is nothing new; it appears in §382.307(e)(1) and (2).
Return-to-duty tests
The FMCSA has not offered any exemption to the return-to-duty test requirements. Drivers who are subject to an evaluation, treatment, and negative return-to-duty test following a DOT violation under Part 382 must complete the required steps prior to performing a safety-sensitive function again.
Follow-up tests
Motor carriers should make all attempts to follow through with a driver's testing plan, including efforts to locate alternate facilities.
If follow-up testing cannot be completed, the motor carrier must:
Document the specific reasons for the missed test;
Document efforts to mitigate the disruption; and
Conduct the test as soon as practicable.
Reminder on refusals to test
Many employees are concerned about contracting COVID-19 while at a clinic for DOT testing.
Employers should be sensitive to employees who indicate they are not comfortable or are afraid to go to clinics or collection sites. If testing at a later date is not an option, DOT suggests that employers contact the facility to verify that it has taken the necessary precautions to minimize the risk of exposure to COVID-19.
However, once an employee is notified of testing and fails to go to the clinic, it is the employer's responsibility to evaluate the circumstances of the employee's refusal to test and determine whether or not the employee's actions should be considered a refusal.
Drivers should be reminded of what constitutes a refusal to test (see §§40.191 and 40.261). A refusal to test, excluding pre-employment testing, includes:
Failing to go to the clinic when instructed;
Showing up late to the clinic after instructed to proceed immediately;
Leaving the clinic without providing an adequate sample for testing;
Fail to cooperate with any part of the testing process; and
Failing to allow a direct observation when applicable.
This article was written by Kathy Close of J. J. Keller & Associates, Inc.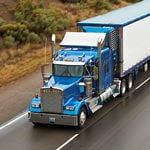 Looking for more on transportation safety?
Get the information and products you need to stay on top of industry changes and comply with regs.