Appeals Court upholds workplace violence citation against healthcare employer
Posted March 9, 2020
On March 3, the D.C. Appeals Court issued an opinion upholding an OSHA citation against a healthcare employer for not implementing appropriate violence-prevention policies. The employer was cited under the General Duty Clause for inadequately protecting its employees from the recognized hazard of patient aggression toward staff and for not implementing policies it had developed.
The employer argued the situation was similar to another case that a judge had tossed out, but the Appeals Court pointed out that there were differences, including that the employer in this particular case:
Allowed whole categories of incidents to go unreported and failed to review and learn from incidents that had occurred;
Failed to ensure that staff would have means at hand throughout the facility to summon help; and
Failed to involve its employees in formulating policies to combat patient-on-staff violence and was unable to show the effectiveness of its training.
The employer had claimed that it lacked "fair notice" that the General Duty Clause applied (due to the reversal of the other case and its citation). The Court countered that the General Duty Clause's application in this case turned in significant part on the employer's failure to consistently apply its violence prevention policies throughout its workplace. The Court noted that it was particularly troubled by the internal disconnect between the employer's written policies and its actual practice.
This article was written by Rachel Krubsack of J. J. Keller & Associates, Inc.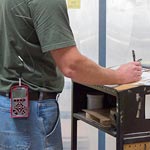 Looking for more on workplace safety?
Get the information and products you need to stay on top of industry changes and comply with regs.