FMCSA is asking for more input on rule changes for autonomous truck operations
Posted February 3, 2023
Federal Motor Carrier Safety Administration (FMCSA) published on February 1, 2023, a supplemental advance notice of proposed rulemaking (SANPRM) requesting answers to questions regarding aspects of autonomous truck operation. View the SANPRM and submit comments on or before March 20, 2023, at the following link: Federal Register :: Safe Integration of Automated Driving Systems (ADS)-Equipped Commercial Motor Vehicles (CMVs)
Question topics in the SANPRM regarding ADS-equipped Level 4 or 5 vehicles include but are not limited to:
FMCSA notification and data reporting requirements and expected vehicle numbers.
Regulatory requirements for drivers who may remotely take control of an ADS-equipped vehicle.
Pre-trip, additional inspections, technical barriers to roadside inspections, and resolving unsafe conditions.
The prior advanced notice of proposed rulemaking (ANPRM) was published in May of 2019. The 2019 notice received 311 comments on rule changes relating to driver qualification and licensing, drug and alcohol testing, hours of service, and vehicle security and inspections to support the safe testing and operation of automated driving system (ADS)-equipped trucks on public roadways.
The ANPRM and summary of comments with FMCSA responses can be viewed at Regulations.gov.
This article was written by Mark Schedler of J. J. Keller & Associates, Inc.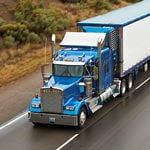 Looking for more on transportation safety?
Get the information and products you need to stay on top of industry changes and comply with regs.