FMCSA: CDL Drug and Alcohol Clearinghouse identifies nearly 8,000 violations
Posted February 21, 2020
The CDL Drug and Alcohol Clearinghouse has identified nearly 8,000 positive substance abuse tests of commercial drivers during the first weeks of operation, the Federal Motor Carrier Safety Administration (FMCSA) said.
The data is the first information that FMCSA has released to the public since the clearinghouse launched on January 6, 2020. Since the launch, more than 650,000 registrants have signed up for the service.
FMCSA established the clearinghouse to help employers identify drivers who have violated FMCSA drug and alcohol testing program requirements and are prohibited from operating a commercial motor vehicle (CMV). The site also confirms that drivers have received the required evaluation and treatment before returning to driving.
How does an employer learn of a violation?
Employers who are subject to 49 CFR Part 382 (i.e., operate CMVs requiring a CDL) must query the clearinghouse to learn of and act on any unresolved FMCSA testing violations. Employers may use a designated third party to perform queries on their behalf.
Clearinghouse queries are required:
Before a prospective employee performs a safety-sensitive function for the first time, and
Annually on existing drivers to learn of any violation occurring under another motor carrier's testing program.
As a best practice, employers may query the system more often than annually on current drivers.
This article was written by David Lubach of J. J. Keller & Associates, Inc.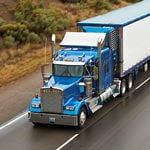 Looking for more on transportation safety?
Get the information and products you need to stay on top of industry changes and comply with regs.