Entry-level driver training rule delayed
Posted January 29, 2020
The wait will continue for the entry-level driver training (ELDT) rule.
The Federal Motor Carrier Safety Administration (FMCSA) has announced that all provisions of the rule, originally slated to go into effect February 7, 2020, will now become effective February 7, 2022.
Reasons for the delay
In its interim final rule, FMCSA states that the delay will give the agency extra time to complete development of the Training Provider Registry (TPR). When completed, the TPR will allow training providers to self-certify that they meet the training requirements. It will also provide the electronic interface that will receive and store ELDT certification information from training providers and transmit that information to the State Driver Licensing Agencies (SDLAs).
The delay also provides SDLAs with time to modify their information technology systems and procedures, as necessary, to accommodate their receipt of driver-specific ELDT data from the TPR.
About the rule
Work on this version of an ELDT rule began in 2015 under the rarely used negotiated rulemaking process. Under this process, 26 individuals, representing a cross-section of motor carrier interests, crafted an ELDT document that became the basis of the ELDT proposal, issued in March 2016.
The final rule, issued in December 2016, requires instruction on five areas of theory and just under two dozen behind-the-wheel training topics. The training must be provided by an entity that meets requirements related to curriculum, facilities, equipment, and instructor credentials. The training provider must be listed on FMCSA's TPR.
Commercial learner's permit (CLP) holders must successfully complete this training and provide proof of successful completing prior to taking the skills test to obtain a commercial driver's license (CDL).
The final rule also includes provisions for individuals obtaining a passenger, schools bus, or hazardous materials endorsement.
What does this mean?
The current process to obtain a commercial driver's license (CDL) will remain in place. This means that an individual with a commercial learner's permit (CLP) is not subject to a specific course of knowledge and skills training, provided by an FMCSA approved entity prior to taking the CDL skills test.
For training entities, this means not having to meet all of the curriculum, facility, and trainer requirements that would have been mandated by the rule. While some training entities may delay putting these provisions in place, others will continue to implement the requirements as a best practice measure in anticipation of the rule going into effect at a later date.
Though the rule is delayed for two years, continuing to develop an ELDT plan is recommended, as the curriculum changes are robust. It will take training entities considerable time to implement and become comfortable with all the new requirements.
This article was written by Jill Schultz of J. J. Keller & Associates, Inc.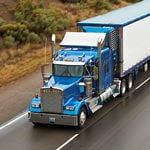 Looking for more on transportation safety?
Get the information and products you need to stay on top of industry changes and comply with regs.