With cold compression therapy devices, the sum is greater than the parts
Posted January 24, 2018
According to a newly published OSHA Letter of Interpretation, the use of a cold compression therapy device is medical treatment for OSHA recordkeeping purposes. In the letter, an employer asks OSHA for its interpretation on the use of a cold compression therapy device which uses cold therapy, non-rigid wraps, and compression to treat an injury.
The Agency says that several individual components of the device could meet the definition of first aid treatments as found in the regulations at §1904.7(b)(5)(ii); however, in most cases, cold compression therapy devices are used in therapy department or offices performing physical therapy or occupational therapy. Physical therapy is not considered to be first aid treatment.
The distinction is important, because a work-related injury or illness that only results in first aid treatment does not meet OSHA's general recording criteria and does not have to be counted on establishment's OSHA Injury and Illness Log. A case that results in medical treatment, on the other hand, would need to be recorded on the employer's Log.
In addition, OSHA points out that cold compression therapy devices are not simple to operate. Administering this type of treatment requires specialized training and is applied by a licensed professional.
---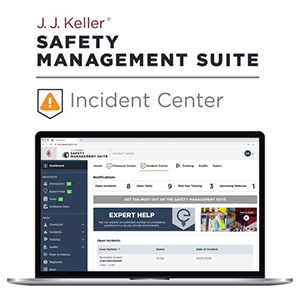 J. J. Keller's Incident Center helps you simplify your OSHA recordkeeping and analyze, report, manage, and prevent workplace incidents.
---
J. J. Keller's FREE Workplace SafetyClicks™ email newsletter brings quick-read workplace safety and compliance news right to your email box.