NFPA blames space heaters for majority of home heating fire deaths
Posted January 16, 2018
The National Fire Protection Association (NFPA) is warning the public to be very careful with space heaters. An NFPA report titled "U.S. Home Fires Involving Heating Equipment" says that between 2011 and 2015, portable and stationary space heaters caused 43 percent of home heating fires and accounted for 85 percent of home heating fire deaths.
NFPA reminds the public that space heaters should be placed at least three feet away from anything that can burn, and these devices must be turned off whenever people leave the room or go to sleep.
Overall, according to the report, heating equipment is the second-leading cause of home fires in the U.S. and the third leading cause of home fire deaths. Most (53 percent) home heating fire deaths were associated with fires that began when heating equipment was placed near flammable materials such as furniture, clothing, or bedding.
The NFPA says that the winter months of December through February account for the greatest number of home heating fires in the U.S. Although the fewest fires occur between the hours of midnight and 8 a.m., these fires result in almost half of the heating fire deaths.
---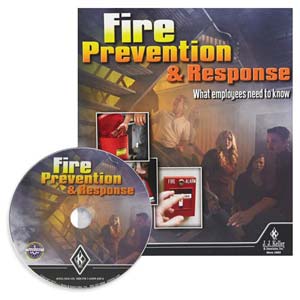 J. J. Keller's Fire Prevention & Response: What Employees Need to Know - DVD Training helps teach employees about fire hazards in the workplace and what to do in case of a fire.
---
J. J. Keller's FREE Workplace SafetyClicks™ email newsletter brings quick-read workplace safety and compliance news right to your email box.