Carriers ask to use hair analysis for DOT pre-employment testing
Posted January 20, 2017
The Federal Motor Carrier Safety Administration (FMCSA) is accepting comments from stakeholders in regard to an exemption application it received asking for permission to use hair analysis in lieu of urine testing for USDOT pre-employment drug tests.
The application was submitted by a number of major motor carriers that currently vet drivers for a safety-sensitive position using two testing methods, urine samples for USDOT compliance and hair analysis under their independent authority.
The Applicants believe their data "...demonstrates that hair analysis is a more reliable and comprehensive basis for ensuring detection of controlled substance use" and the exemption would enable these fleets to discontinue pre-employment urine testing.
Comments on this exemption application must be received on or before February 21, 2017.
How to submit comments
You may submit comments identified by Federal Docket Management System Number FMCSA-2017-0002 by any of the following methods:
Mail: Docket Management Facility, U.S. Department of Transportation, 1200 New Jersey Avenue SE., West Building, Ground Floor, Room W12-140, Washington, DC 20590-0001.
Hand Delivery or Courier: West Building, Ground Floor, Room W12-140, 1200 New Jersey Avenue SE., between 9 a.m. and 5 p.m. E.T., Monday through Friday, except federal holidays.
Fax: (202) 493-2251.
Each submission must include the Agency name and the docket number for this notice. Note that DOT posts all comments received, without change, to regulations.gov, including any personal information included in a comment.
---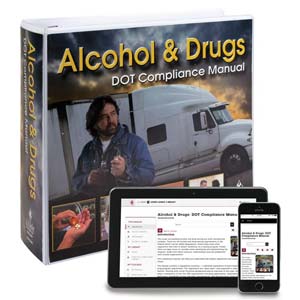 J. J. Keller's Alcohol & Drugs DOT Compliance Manual can help you understand and comply with DOT's Alcohol & Drug Testing requirements, including 49 CFR Parts 382 and 40.
---
J. J. Keller's FREE Transportation SafetyClicks™ email newsletter brings quick-read safety and compliance news right to your email box.