Back to Press Releases
FOR IMMEDIATE RELEASE (September 25, 2018)
New Service Helps Fleets Achieve Compliance, Reduce Risk, and Follow Best Practices
J.J. Keller Introduces its Most Complete Solution with Total Compliance Care™ Service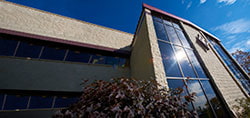 Neenah, WI - The challenge of managing risk and compliance with complicated motor carrier safety regulations can keep transportation professionals up at night. To help them, J. J. Keller developed its Total Compliance Care™ Service, which unites the company's award-winning consulting services with its day-to-day compliance management services.
As part of this service, a J.J. Keller® consultant works onsite at a client's location to evaluate their operations, identify compliance gaps, recommend corrective actions and drive continuous improvements. A team of J.J. Keller® compliance specialists then manages the client's selected driver and vehicle compliance tasks, such as driver qualification files and vehicle permitting. Throughout the process, the consultant works closely with the compliance team to provide ongoing support and oversight to maximize results.
"By pairing regulatory consulting with ongoing support, the Total Compliance Care Service offers a holistic approach to reducing risk, said Steve Murray, vice president of editorial and consulting services at J.J. Keller. This lets clients offload time-consuming regulatory tasks, reducing their administrative time and allowing them to focus on other priorities. Plus, they gain the peace of mind that comes with knowing they have a dedicated expert monitoring and managing their program for them."
For more information, visit JJKeller.com/TotalComplianceCare or call 888-473-4638.
About J. J. Keller & Associates, Inc.
Since its beginning as a one-man consulting firm in 1953, J. J. Keller & Associates, Inc. has grown to become the most respected name in safety and regulatory compliance. Now over 1,400 associates strong, J. J. Keller serves over 600,000 customers — including over 90% of the Fortune 1000® companies. The company's subject-matter expertise spans nearly 1,500 topics, and its diverse solutions include ELogs and mobile technology; training via online courses, streaming video or DVD; online management tools; managed services; consulting services; online and print publications; forms and supplies.
Transportation professionals rely on J. J. Keller's in-house expertise and wide selection of products and services to reduce risk and improve regulatory compliance, performance management, and operational efficiency. For more information, visit www.jjkeller.com.
For more information, contact: