Back to Press Releases
FOR IMMEDIATE RELEASE (March 20, 2018)
J. J. Keller Acquires Hazmat Placard Assets of Kresky Signs
Acquisition Expands J. J. Keller Offerings of Hazmat Placards Required by DOT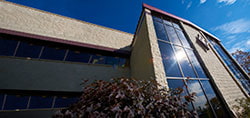 Neenah, WI - J. J. Keller & Associates, Inc. announced that on March 1, 2018, it acquired the hazmat placard-related assets of California-based Kresky Signs, Inc. These assets include dies, designs and intellectual property related to flip-page placard books for hazardous material identification on vehicles and containers to meet requirements of government agencies, such as the U.S. Department of Transportation (DOT).
Kresky Signs closed on February 28, 2018, with the owners' retirement, after 65 years specializing in sign production services.
"Like J. J. Keller, Kresky has been a longstanding, trusted resource for industries dealing with hazardous materials," said Marne Keller-Krikava, president and CEO of J. J. Keller & Associates, Inc. "We understand the superior quality Kresky has provided for hazardous materials identification, and we will ensure Kresky customers have a seamless transition for their placards needs. In addition to already having an unmatched selection of durable hazmat placards, with several pricing options, in our offerings, we also plan to launch direct replacements for Kresky's stock products."
Purchasing the Kresky placards assets allows J. J. Keller to expand its portfolio of DOT placards and placard-based offerings. This will more fully serve existing J. J. Keller customers' placarding needs as well as provide Kresky customers with a more diverse portfolio of DOT-related offerings beyond placards.
As a nationally recognized safety and compliance expert, J. J. Keller has a staff of subject matter experts focused on DOT regulations and hazardous materials requirements. These J. J. Keller experts continuously monitor regulations to ensure customers' placards meet applicable DOT requirements and color and design standards.
About J. J. Keller & Associates, Inc.
Serving more than 600,000 customers, including 90 percent of the Fortune 1000® companies, J. J. Keller & Associates is the nation's leading provider of regulatory, safety and compliance solutions. Organizations of all sizes rely on our expert insights to help create safe work environments and simplify the complexities of regulatory compliance. Our diversified portfolio, including electronic logging, mobile technologies, online management tools, publications, training, forms, supplies, consulting and professional services, is trusted to safeguard workers, reduce risk and build operational confidence. As a privately held, family-owned company since 1953, we are committed to helping protect lives every day. JJKeller.com.
For more information, contact:
Tom Reader
Director of Marketing
J. J. Keller & Associates, Inc.
1-920-727-7490
Email: treader@jjkeller.com