Back to Press Releases
FOR IMMEDIATE RELEASE (June 7, 2018)
J. J. Keller ELD Customers See Success During International Roadcheck 2018
J. J. Keller 24x7 ELD Roadside Team Assists Motor Carriers at Best-in-Class Levels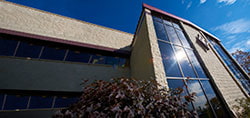 Neenah, WI - As International Roadcheck 2018 wraps up today, motor carriers using J. J. Keller & Associates, Inc. AOBRD and ELD solutions are successfully passing the roadside inspections. For example, more than 90 percent of drivers with J. J. Keller® ELDs have made successful Elog data transfers during the three-day inspection, which has a special focus on hours-of-service compliance. Drivers with questions at the roadside inspections have been able to talk with J. J. Keller's 24x7 Dedicated Roadside Help staff, connecting with one of the company's compliance experts in just 39 seconds, on average.
Becky Brill, a training specialist with J. J. Keller, was among three J. J. Keller associates who were present during roadside inspections over the course of International Roadcheck 2018.
"In addition to our 24x7 help line, we wanted to have a presence at the inspections to immediately help drivers or inspectors who might have questions about our technology," said Brill. "The J. J. Keller ELDs that came through while I was on site operated well, with no questions. Everyone was happy about that, including the inspectors, because if drivers struggle to show their ELD information or the technology isn't clear to the inspectors, that creates a delay in everyone's day. J. J. Keller received several compliments from inspectors on the ease of use of our ELDs."
The 24x7 Dedicated Roadside Help line at J. J. Keller met best-in-class levels of assistance for drivers who called with questions with 92% of roadside calls answered within 45 seconds.
"Ensuring our ELD solution is one of the easiest and most accurate to use, and that we are available for drivers as they navigate this new era of ELDs, has been a concerted effort at J. J. Keller," said Rustin Keller, J. J. Keller president and CEO. "Our goal is to make it as easy as possible for our customers to comply with regulations, and also to ensure inspectors can easily identify that compliance."
Among the small number of J. J. Keller customers who did not pass the ELD portion of a roadside inspection, the reason was that the motor carrier had not populated a required field within the system or needed to update to the most current software release.
About J. J. Keller & Associates, Inc.
Serving more than 600,000 customers, including 90% of the Fortune 1000® companies, J. J. Keller & Associates, Inc. is the nation's leading provider of regulatory, safety and compliance solutions. Organizations of all sizes rely on our expert insights to help create safe work environments and simplify the complexities of regulatory compliance. Our diversified portfolio of solutions and services including online management tools, publications, training, forms, supplies, consulting and professional services is trusted to safeguard workers, reduce risk and build operational confidence. As a privately-held, family-owned company since 1953, we are committed to helping protect lives every day. JJKeller.com
For more information, contact: