Family and Medical Leave Act (FMLA)
The Family and Medical Leave Act (FMLA) is designed to help employees balance their work and family responsibilities by allowing them to take reasonable, job-protected, unpaid leave for certain qualifying reasons.
The FMLA also tries to accommodate the legitimate interests of employers, but there are a number of actions covered employers must take when employees request leave, such as providing appropriate notices to employees.
FMLA can be a complicated, far-reaching law, requiring an understanding of state and federal requirements. Through a variety of available resources and solutions, J. J. Keller can help you …
Understand FMLA laws in relation to other federal rules
Determine employee FMLA eligibility
Track federal, state, and company-specific leave policies
Maintain family medical leave records
9 Simple Steps to Successful FMLA Communication
Communicating with your employees is essential when it comes to family and medical leave. The following outlines the essential steps in the FMLA communication process.
Post a General Notice where employees and applicants can see it. If the information is not also in the employee handbook, you must provide a copy to new employees upon hire.
Learn of the need for leave.

Provide an Eligibility/Rights & Responsibilities Notice and appropriate certification form (if applicable) to employee within 5 business days.

Provide forms within 5 business days of learning of the need for leave.

Employee returns the requested certification within 15 calendar days after you've requested it.

Is the certification complete and sufficient? If not, return it to the employee with a written listing of what's needed. Employee then has 7 calendar days to return the complete/sufficient certification to you.

Certification is complete and sufficient.

Provide a Designation Notice to employee within 5 business days of obtaining enough information to designate leave as FMLA qualifying.

Want the employee to return to work with a fitness-for-duty (FFD) certification? Request it on the Designation Notice.

Grant and schedule leave.
Employee provides FFD certification, if required.
Employee returns to work in the same or equivalent position.
---
FMLA and USERRA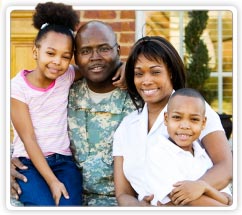 The Uniformed Services Employment and Reemployment Rights Act (USERRA) provides reemployment rights for employees who plan to engage in, are engaged in, or have been engaged in military duty. FMLA provides job-protected leave for employees who have family members who are engaged in military service.
While these two laws deal with separate military-related employment issues, they do have some overlapping provisions.
Find out more about how FMLA and USERRA overlap.