About Us
Careers
Community Involvement
Press Room
Our corporate headquarters is located in Neenah, Wisconsin with several other offices in the surrounding Fox River Valley.
Neenah Headquarters
(North Park)
3003 Breezewood Lane
Neenah, WI 54956
Open in Google Maps (opens a new window)
Through fall 2020, you may experience detours or lane closures when driving to the J. J. Keller Corporate Campus at 3003 Breezewood Lane, Neenah, Wisconsin.
The Department of Transportation is constructing three roundabouts on Wisconsin Highway 76, including one at the intersection of Breezewood Lane and Wisconsin Highway 76.
If you are traveling to our Corporate Campus, check for the latest on detours or lane closures:
---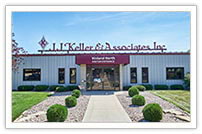 Vinland Office
7273 State Road 76
Neenah, WI 54956
Open in Google Maps (opens a new window)
Entrance Map (opens a new window)
---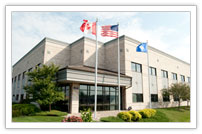 Lynndale Sales Office
700 N. Lynndale Drive
Appleton, WI 54914
Open in Google Maps (opens a new window)