Your data is the key to making informed decisions today and preparing for tomorrow.
We partner with leading solutions in dispatch, load tracking, hours of service, and others, to make your work processes easy and streamlined.
Encompass Partners
The J. J. Keller® Encompass® Fleet Management System is the industry's most comprehensive online fleet management platform for managing complex fleet tasks. To learn more about the Encompass solution, our partners and data sharing capabilities, call 855-693-5338.
Managed Services Partners
Managed Services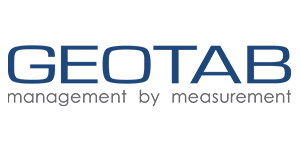 Learn More
Geotab is advancing security, connecting commercial vehicles to the internet and providing web-based analytics to help customers better manage their fleets. Geotab's open platform and marketplace, offering hundreds of third-party solution options, allow both small and large businesses to automate operations by integrating vehicle data with their other data assets. As an IoT hub, the in-vehicle device provides additional functionality through IOX add-ons. Processing billions of data points a day, Geotab leverages data analytics and machine learning to help customers improve productivity, optimize fleets through the reduction of fuel consumption, enhance driver safety, and achieve strong compliance to regulatory changes. Geotab's products are represented and sold worldwide through authorized Geotab resellers. To learn more, please visit www.geotab.com and follow us @GEOTAB and on LinkedIn.
Hours of Service –
Managed Services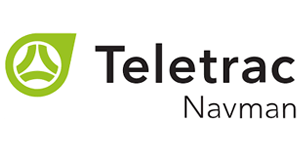 Learn More
Teletrac Navman is a leading software-as-a-service (SaaS) provider leveraging location-based technology and services for managing mobile assets. With specialized solutions that deliver greater visibility into real-time insights and analytics, Teletrac Navman helps companies make better business decisions that enhance productivity and profitability. Its fleet and asset management technology uncovers information that would otherwise go unseen, helping customers reduce risk and confidently move their business forward with certainty. It tracks and manages more than 500,000 vehicles and assets for more than 40,000 companies around the world. The company is headquartered in Garden Grove, CA, with additional offices in the United States, United Kingdom, Australia, New Zealand and Mexico. For more information, visit www.teletracnavman.com.
The J. J. Keller® Managed Services team helps companies be more productive and focused on their businesses, with service and expertise that's second to none. We're able to reduce your workload while increasing your peace of mind by relieving you of labor-intensive regulatory tasks and compliance monitoring. To learn more about J. J. Keller® Managed Services and our partners, call 888-473-4638.
Better Together
We invite your organization to partner your solution with J. J. Keller. Together, we can help fleets achieve greater success through improved insight into their data.
To learn more about the J. J. Keller® Partner Program for Encompass and Managed Services, contact Tom Ditzler at tditzler@jjkeller.com.