As of February 7, 2022, drivers applying for an initial CDL, upgrading a current CDL, or obtaining a hazardous materials, passenger, or school bus endorsement will need to complete entry-level driver training.
This training includes both theory and behind-the-wheel instruction, with the instruction provided by an entity listed on a Training Provider Registry (TPR), administered by FMCSA.
Fulfill the new training requirements with J. J. Keller's Entry-Level Driver Training: Obtaining a CDL. The training complies with FMCSA's training rule and features student and trainer manuals.
Training Solutions
Entry-Level Driver Training: Obtaining a CDL Manuals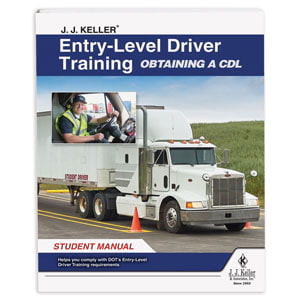 Perfect bound manual includes:
Student manual
Quizzes for each chapter
CDL practice test
Vehicle troubleshooting guide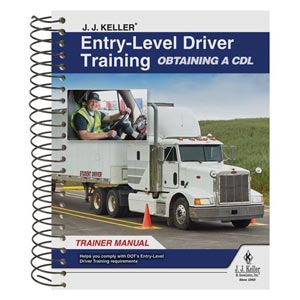 Spiral bound manual includes:
An exact reprint of the student manual
Trainer Tools USB with:

PowerPoints, quizzes & answer keys for each chapter
Video snippets to reinforce training
CDL practice test & answer key
And more
Entry-Level Driver Training Online Courses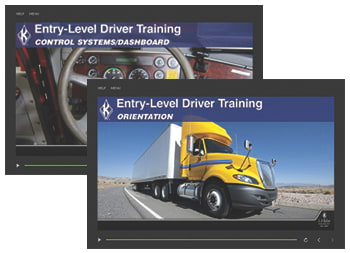 View All Course Modules
Help satisfy the theory instruction portion of the new entry-level driver training requirements with these courses, which must be assigned & administered by a school or other entity listed on the FMCSA's Training Provider Registry. To completely satisfy the requirements, the school or entity conducting the training must provide the driver-trainee "behind-the-wheel" instruction, in addition to theory instruction.
Hazmat Endorsement Manuals
Passenger & School Bus Endorsement Manuals