NEW! Encompass® Vehicle Tracking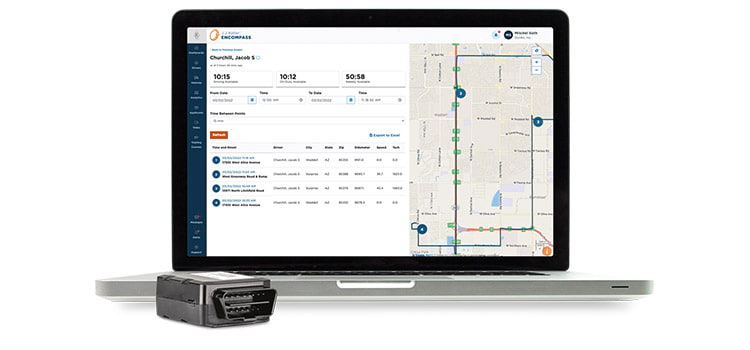 The Encompass® Platform has been expanded to include 24/7 vehicle tracking!

While the Encompass® Platform already has you covered with DOT recordkeeping to track driver and vehicle compliance—like DQ, DVIRs & maintenance—this new feature allows you to see every vehicle's location, speed & tracking status in the mapping feature of Encompass, including weather & traffic activity.

Encompass® Vehicle Tracking is built to improve customer service and driver productivity with better data that helps you make proactive decisions about your vehicles, class 1-8, whether they are regulated or not. You'll be able to:
Locate your vehicles in near

real-time

Monitoring vehicle status
Track freight and service activity
Improve vehicle utilization
Find any stolen vehicles
Call 855-693-5338 to talk to a compliance specialist, or fill out the form to learn more about Encompass® Vehicle Tracking.