Why Your Fleet Needs Dash Cams
Accidents and litigation are up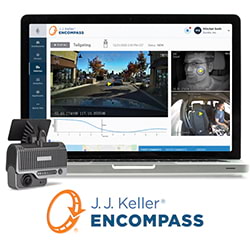 Dash cameras, like the J. J. Keller® Dash Cam PRO, can minimize your risk. They provide the protection you need and the opportunity to proactively address poor driving before an accident — and reduce your exposure in case of an accident.
J. J. Keller's Dash Cam PRO with Encompass® Video Event Management can help you:
Defend your fleet against expensive verdits
Improve driver Skills through coaching
Reduce insurance costs
Comply with FMCSA recordkeeping
There's no better time to explore the use of dash cams to protect your drivers and your organization. Fill out the form to talk with a compliance specialist and learn more. Or call 855.693.5338.