Build a Best-in-Class Performance Management Program
Your game plan for a safer, more compliant fleet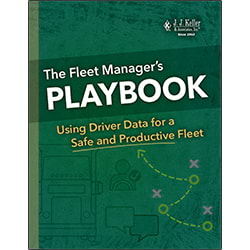 Taking a proactive approach to the identification and correction of inefficient and unsafe driving behaviors can help your operation maximize results, mitigate risk, and minimize the impact of litigation.
As you determine how your fleet can take advantage of the volume of data generated from vehicle safety systems, electronic logging devices, and cameras, the Fleet Manager's Playbook: Keeping Drivers Safe, Productive and Loyal can help you develop critical program elements and best practices in the following areas:
Risk mitigation,
Policies and procedures,
Evaluating and choosing metrics,
Coaching best practices, and
Incentive and recognition programs.
Fill out the form to request your free Fleet Manager's Playbook.