Free Webcast Download
Top Driver Qualification FAQs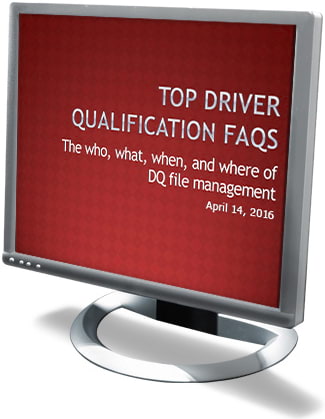 Recorded on April 14, 2016, this webcast features J. J. Keller® Transportation Editors Daren Hansen and Kathy Close as they provide an overview of driver qualification file basics.
Additionally, the webcast focuses on road tests, safety performance history, medical certification, driving records and non-compliance.
Fill out the form and click submit to download the webcast.