J. J. Keller's ELog System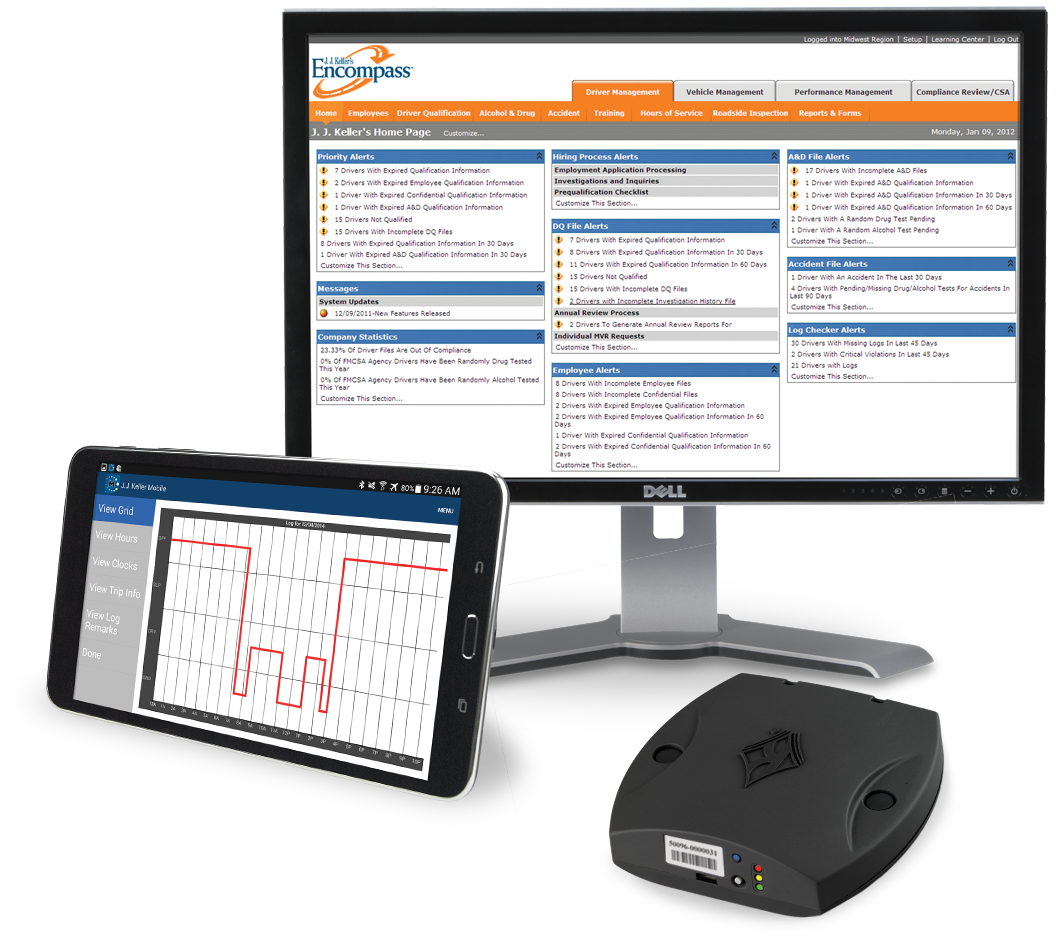 J. J. Keller® ELogs are the industry's most simple, flexible, affordable ELog solution. Using J. J. Keller® ELogs, customers improve compliance and operational efficiency – all for minimal upfront cost and rates as low as pennies per day.
Our Electronic Logging Device (ELD) installs in less than 10 minutes and works with all vehicle classes (1–8). You can choose the option that best suits your needs – from ELog only to complete fleet management with driver and vehicle performance visibility.
Fill out the form and an ELog specialist will contact you with options.
Why choose J. J. Keller? We have:
Dedicated Customer Care Specialists
24/7 Driver Support
Implementation Services
Driver Roadside Inspection Hotline
Free Driver Training Resources
DATAQs Challenge Service
Regulatory Expertise
Free Test Drive
No Contracts
Hardware Discounts
Quick ELD Installation
Robust Online Resource Center