Interested in learning more about this service? Call
833-708-4633

to talk with a compliance specialist today!
J. J. Keller® Training & Curriculum Development Services
Protect your workforce with tailored, company-specific training and curriculum development services.
Read more.
Ensuring the safety of your employees starts with proper training. J. J. Keller is uniquely positioned to help you create, deliver and manage an effective training program because of our experienced, nationwide consultants and the extensive resources and solutions they can incorporate into your program.
Your consultant can assist with many aspects of your training:
Regulatory requirements assessment (OSHA, DOT, EPA, DOL, state-specific)
Curriculum and content development
On-site instructor-led training at the location of your choice
Online training and video-on demand
Training Program Management services that relieve you of the time-consuming tracking and administration of your program.
Gap analysis of Entry-Level Driver Training curriculum
I'd like to learn more!
Talk with a compliance specialist today at: 833-708-4633 or fill out the form and we'll get in contact with you.
How We Help
Provide expertise in regulatory compliance training requirements for OSHA, DOT, EPA, DOL and state-specific requirements.
Conduct a thorough review of your day-to-day operations, policies and procedures and existing training content to assess your needs, uncover compliance gaps and recommend corrective action.
A typical training needs assessment and review includes:

Identifying key employee workplace activities.
Identifying regulations that impact your training requirements (OSHA, DOT, EPA, DOL, etc.).
Identifying required policies and procedures – for example personal protective equipment, fall protection, or alcohol and drug testing.

Develop content outlines, curriculum, presentations, training exercises, tests and more.
Schedule and deliver on-site training in an efficient and affordable manner. Our consultants are located across the country, so we have the scale to meet the demands of nationwide, multi-location organizations. Training is most commonly delivered in person at your location, but we can also provide consultant-led training through an online webcast.
Provide documentation and certificates that training was completed
DOT Training
Hazardous Materials (ground, air, water)
DOT Drug & Alcohol Reasonable Suspicion and Mandatory Supervisor Training
DOT 101 (High level management overview of FMCSR Parts 382, 383, 387, and 391-397)
DOT A to Z (In-depth content for managers and staff)

Driver logs and logbook basics
Establishment and maintenance of the driver qualification files
Accident procedures and recordkeeping
Alcohol and drug testing requirements
DOT audit procedures
DOT tracking systems
Insurance requirements
CSA overview
FMCSA Interventions

DOT Alcohol & Drug Reasonable Suspicion Training (FMCSR 49 CRF Section 382.603)
Cargo/Load Securement Training (FMCSR 49 CFR Section 392.9 and Part 393, Subpart I)
Hours of Service and DVIR Training (FMCSR Part 395)
Safe & Smart Driver Training
Entry-Level Driver Training Gap Analysis
Call us toll free at 888-473-4638 for a no-obligation discussion. Or, if you prefer, fill out the form to learn more!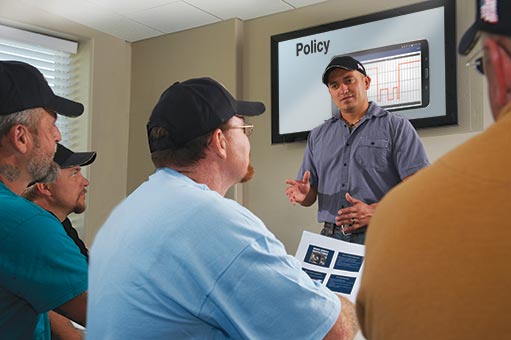 OSHA Training
Active Shooter
Forklift Training the Trainer
HazCom/GHS
Bloodborne Pathogens
Electrical Safety
Emergency Action
Emergency Planning
Eye Safety
Fire Prevention & Safety
Hazard Communication
Hearing Protection
Hearing Safety
Lockout/Tagout
Machine Guarding
Material Handling
OSHA 10 or 30 Hour General Industry Training
OSHA 10 or 30 Hour Construction Training
Personal Protective Equipment (PPE)
Respiratory Protection
Slips, Trips, Falls
Confined Space
Right to Know - Prop 65
29 CFR 1910.120 Hazwoper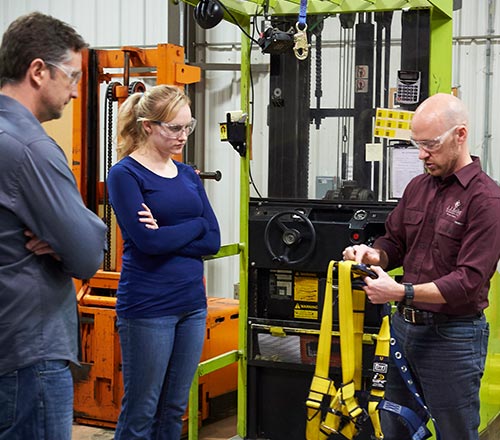 DOL Training
Mine Safety and Health Administration (MSHA) (Part 46 Training)
Family and Medical Leave Act (FMLA )
I-9 Compliance
Fair Labor Standards Act (FLSA)
Call us toll free at 888-473-4638 for a no-obligation discussion. Or, if you prefer, fill out the form to learn more!
Environmental Compliance
Hazardous Waste (RCRA)
Storm Water Pollution Prevention
Spill Prevention Control & Countermeasures (SPCC)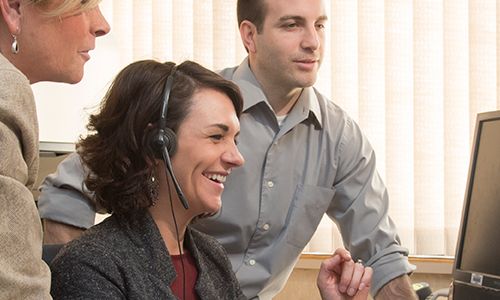 Managed Services
Let our experienced team of compliance professionals work with you to handle time-consuming compliance management for your drivers, vehicles and employees. Our specialists provide real ROI by eliminating internal costs and paying close attention to your compliance.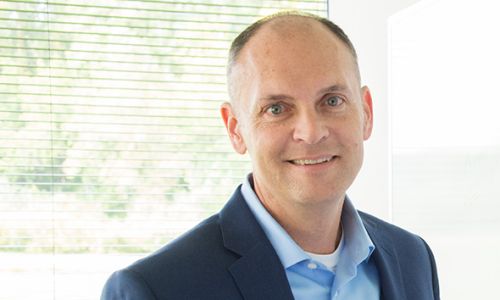 Consulting Services
Get tailored regulatory expertise at your site. Our veteran consultants bring their deep compliance and best practice knowledge to you. You can rely on our expertise in regulations enforced by DOT, OSHA, EPA, DOL and hundreds of state agencies.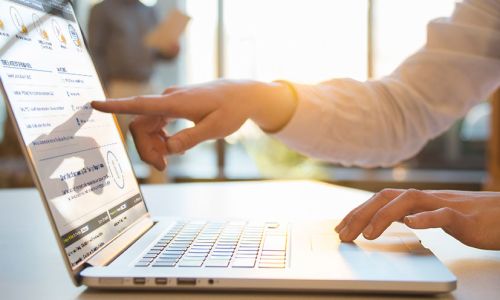 Online Services
Choose our cloud-based technology to help you manage your workplace and fleet, with anytime, anywhere access. All online services offer a dashboard and easy navigation, to keep you always abreast of regulatory compliance.
Product Questions & Answers