Interested in learning more about this service? Call
833-708-4633

to talk with a compliance specialist today!
Environmental Management Program
Working directly with you at your facilities to assess your applicability and maintain compliance with federal, state and local environmental regulations.
Read more.
The J. J. Keller® Environmental Management Program protects your company from risks related to EPA compliance. A dedicated expert consultant will visit your facilities regularly to conduct assessments, create a custom environmental compliance plan, and provide comprehensive audit protection.

Your environmental consultant will even provide you with a suite of J. J. Keller resources and unlimited regulatory support throughout the year via phone and email. Best of all, because this program is a monthly subscription plan, it's a predictable monthly expense with no hidden fees!
Overall Benefits
5 Great Environmental Consulting Subscription Benefits: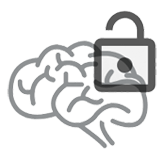 Access to Expertise
Gain immediate access to world-class regulatory compliance expertise, but without the on-staff expense.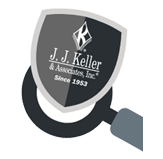 Audit Protection
Count on your consultant to help you through an EPA or vendor audit.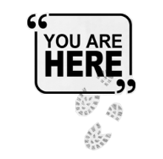 Customized Road Map
Receive a customized road map with recommendations & instructions tailored to your specific needs to achieve 100% compliance.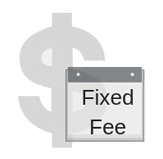 Predictable Expense
No surprises when it comes to billing. With a fixed monthly fee, you know what to expect and can plan for it.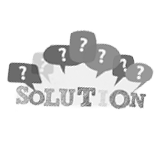 Flexible Plan Options
Choose from a variety of plans to find the one that fits your needs.
Call us toll free at 833-708-4633 for a no-obligation discussion. Or, if you prefer, fill out this form and we'll be in touch with you soon!
Guidance & Resources Included in the Service
Choose the amount of expert involvement you want—monthly, bi-monthly or quarterly—by bundling only the services and resources you need into one program. We're ready to help you develop a world-class compliance & safety program.
On-Site Assessment
One of our expert compliance professionals works directly with you at your facilities on a scheduled basis throughout the year. We also come on-site to identify your facility's federal, state and local applicable environmental requirements. This helps us evaluate your compliance level and understand your risk.
Based on the results of your compliance assessment, your consultant will develop, prioritize and manage your program's company-specific action items.
Environmental Reporting/Permits
Your consultant ensures your reports and permits are filed accurately and on time, relieving you of this time-consuming effort. Includes SPCC Plans, Tier II Reporting and others.
Environmental Plan Development
We'll develop regulatory plans such as contingency, stormwater and SPCC. This work can occur during in-office support hours included in your program.
Inspection Support
Your consultant will provide assistance in the event of an EPA or local agency audit. Upfront guidance and ongoing follow-up support.
Training
Your consultant will develop a custom training plan and curriculum, including identifying who needs to be trained on what topics. The consultant will then conduct the training in the format(s) that best fit your needs. Plus, with J. J. Keller® Online Training Points, you can conveniently assign employees or managers access to complete courses on their own schedule.
A few of our most popular topics include:
Storm Water Pollution Prevention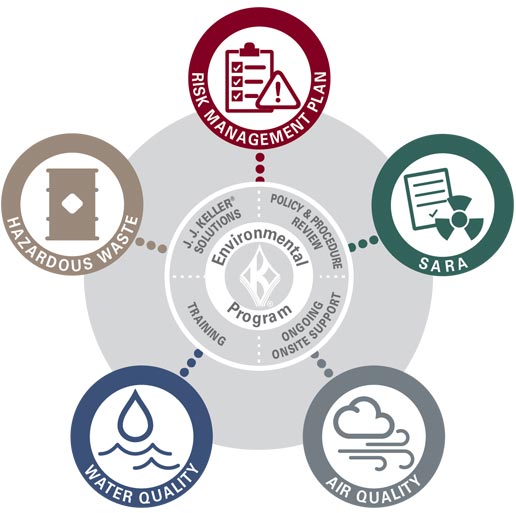 Additional Ongoing Support
Unlimited phone and email support — Get your regulatory questions answered.
Custom Compliance Calendar — Your consultant will create a plan that specifies reporting deadlines, inspections, permit renewals, and training to accomplish; owners of action items; and a timeline for work to be completed.
Client Newsletter — Monthly regulatory updates with information from the J. J. Keller® content library.
KellerOnline® Subscription — J. J. Keller's online workplace safety tool will help you proactively manage compliance.
Monthly regulatory webcasts — Presentations delivered by J. J. Keller® subject-matter experts.
Discounted pricing on most of our products — Thousands of compliance & safety products available.
93.8% of clients feel that our consulting services have positively impacted their organization.
Areas of Specialty
Superfund Amendments & Reauthorization Act (SARA)

Tier II Reporting
Toxic Release Inventory (TRI) Reporting
Hazardous Materials Business Plans
Pollution Prevention Plans

Air Quality

Air Emissions Permitting
Emission Reporting
Federal NESHAP Reporting
Ozone Depleting Substances
Greenhouse Gas (GHG) Reporting
Water Quality

Industrial Discharge Permits & Reports
Discharge Monitoring Reports
Significant Industrial User Status
Storm Water Permits & Reports
Storm Water Pollution Prevention Plan & Training
Spill Prevention Control and Countermeasures (SPCC)

Risk Management Plans

Plan Submittals & Updates
Hazardous Waste

Contingency Plan
Management and Handling Practices
RCRA Training
Generator License
Waste Reporting
Waste Minimization Plan
Spill Reporting

Bulk Storage Tanks
Call us toll free at 833-708-4633 for a no-obligation discussion. Or, if you prefer, fill out this form and we'll be in touch with you soon!
Applicability & Deadlines
Topic
Description
Deadline Period
Hazardous Waste
Disposal of hazardous chemicals has specific requirements for storage and shipping, including: licensing, training, development of a Contingency Plan, manifesting and reporting. Enforcement can be at the County, State or EPA level.
Varies
Air Permitting
Sites with the potential to emit pollutants to air often require a permit to monitor/control emissions. Air permits require applications for new processes prior to construction, and have significant on-going reporting. Common activities: solvent use, large natural gas boilers, painting and coating, fiberglass operations, wood dust. Permits usually issued through State or EPA.

In the spring, Annual Emission Reports can be a source of stress for EHS personnel; these can be lengthy calculations summarizing the prior year's total facility emissions.
Jan – June
Spill Prevention, Control & Countermeasures (SPCC)
A spill plan required for facilities with oil stored in 55 gal containers or larger, with maximum onsite capacity greater than 1,320 gallons. Enforcement by State or EPA.
N/A
Tier II Report
Provides awareness to emergency responders about large volumes of

stored

hazardous or extremely hazardous substances:

Hazardous > 10,000 lbs
Extremely Hazardous > 500 lbs

March 1
Toxic Release Inventory (TRI)
Reports hazardous material

usage

and

releases

to air, land or water. Reporting required for all facilities that exceed the following usage thresholds for TRI-listed chemicals:

Manufacture/Process > 25,000 lbs
"Otherwise Use" > 10,000 lbs

This is a Federal deadline for large chemical users – most hazardous liquids and metals. This is based on ingredients in a material and can take several weeks to complete.
July 1
Wastewater
Process related water discharged down a drain to a publicly owned treatment works (POTW). Enforcement typically at City level.
Varies
Storm Water
Permits and plans often required for the discharge of surface water beyond property boundaries:

General – Discharge of rainwater or snow melt can pick up pollutants (dust, particulate, rust, oils, chemicals) from items stored outside and flow off property.
Individual – Process water is discharged from cooling, washing, rinsing, cleaning, boiler discharge, etc.

Varies (spring)
Let J. J. Keller help you reach your compliance goals!
FAQs
We have parts washers; do we need an air permit?
While many states have exemptions for parts washers, the exemptions often include surface area and VOC content restrictions. It is recommended that each unit is evaluated. [Certain solvents will be covered under the National Emission Standards for Hazardous Air Pollutants (NESHAP) and may include permitting, work practice, control, performance testing, and reporting requirements. Check with your state.]
We have an emergency generator; do we need an air permit?
Emergency generators alone will often not require permitting, but they are subject to federal emission standards. (Typically, exemptions apply only if generators comply with conditions laid out by the state.)
If my facility has an air permit in place, what is required in order to maintain compliance?
Once a permit is issued, facilities are responsible for becoming familiar with the requirements of their specific permit. Typically, air permits will include several conditions, and the facility must be able to demonstrate that it is operating within those conditions. Examples of common conditions or permit requirements include emissions limits, daily or monthly recordkeeping requirements, and reporting requirements.
How do I determine if my facility meets the Tier II reporting thresholds?
To determine whether or not your facility meets Tier II reporting thresholds and is required to submit the annual Tier II report, you must use the best available information to calculate maximum storage amounts for hazardous materials. Common sources used to obtain this data include purchase and production records. (EHSs and their TPQs are listed in 40 CFR 355 Appendices A and B. Threshold levels for other hazardous chemicals are 10,000 pounds unless the hazardous chemical meets specific exemptions.)
What should I do if I determine that my facility is applicable to Tier II and TRI reporting requirements, but we have not reported in the past?
In order to get your facility up to date and into compliance with these rules, it is recommended that back-filed reports be submitted for at least the previous three years for which reporting should have been submitted but was not. Back-filed reports can be submitted at the same time as the next upcoming deadline. (We also recommend contacting legal counsel.)
How do I determine if my facility is a hazardous waste generator?
The process of determining whether your facility is a generator of hazardous waste begins with the identification of all of the waste streams generated at the facility. From here, each waste stream should be identified as hazardous or non-hazardous using a waste characterization process. Waste characterization may include generator knowledge of the waste stream, a review of safety data sheets, and/or analytical sampling, such as the Toxicity Characteristic Leaching Procedure (TCLP).
If my facility has no exposure to storm water, do storm water regulations still apply?
Yes, unless your facility is exempt based on SIC code. If your facility is not SIC code exempt, it must be covered either under your state's General Storm Water Permit or under a No Exposure Certification if there are no significant outdoor activities or materials at the facility.
If my facility has coverage under my state's General Storm Water Permit, what is required in order to maintain compliance?
In order to obtain coverage under your state's General Storm Water Permit, your facility must have developed and implemented a Storm Water Pollution Prevention Plan (SWPPP), including inspections, training, and the implementation of Best Management Practices. Additionally, sampling and recordkeeping will likely be required.
My facility discharges wastewater from common processes like equipment washing or non-contact cooling. Is a permit required?
If your facility is discharging any type of process-related wastewater, a permit may be required. If the discharge is directly to a U.S. surface water, an NPDES permit will be required. If the discharge is indirect, to a sanitary sewer, it is recommended that the facility obtain documented permission from the receiving POTW for the quantity and type of wastewater being discharged. An NPDES permit may be required in some cases for indirect wastewater discharges.
My facility has oil storage tanks that are never more than half full. Can I use these actual oil storage volumes when conducting an oil inventory to determine SPCC applicability?
No, oil storage inventories must be based on tank capacity. So even if you fill a tank only halfway, the total capacity of the tank must be included when determining SPCC applicability.
My facility's used oil is mixed with other non-oil wastes. How do I factor this mixture into my oil storage inventory?
There is no minimum concentration requirement under the SPCC Rule, so even materials with low concentrations of oil-based products are also considered oil. This means that the capacity of the entire tank containing the mixture should be included in the oil storage inventory. As a general rule of thumb, if there is enough material to cause an oily film or sheen on the surface, the material should be considered oil. (Also, if you want to manage your used oil under the less stringent regulations at 40 CFR 279, you should not mix the used oil with other substances.)
An inspector just arrived at my facility; what should I do?
Be polite and invite the inspector in; do not ask them to come back another time. Allow the inspector to guide the discussion, limit your responses to the questions asked, and keep facility tours to the requested areas. Respond truthfully and accurately to inspector questions, providing all requested information without offering any more information than necessary. Following the inspection, respond promptly to any follow-up correspondence and be sure to send any additional information that was requested.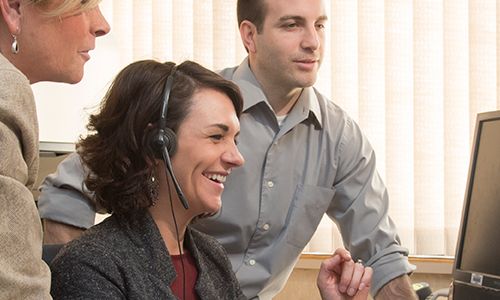 Managed Services
Let our experienced team of compliance professionals work with you to handle time-consuming compliance management for your drivers, vehicles and employees. Our specialists provide real ROI by eliminating internal costs and paying close attention to your compliance.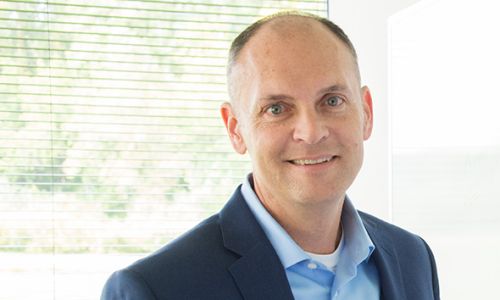 Consulting Services
Get tailored regulatory expertise at your site. Our veteran consultants bring their deep compliance and best practice knowledge to you. You can rely on our expertise in regulations enforced by DOT, OSHA, EPA, DOL and hundreds of state agencies.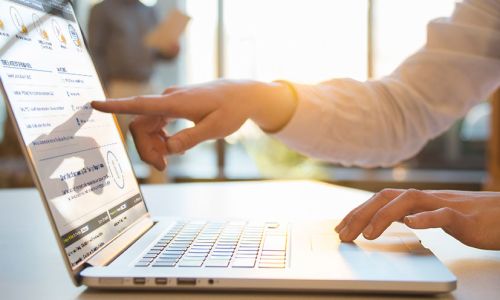 Online Services
Choose our cloud-based technology to help you manage your workplace and fleet, with anytime, anywhere access. All online services offer a dashboard and easy navigation, to keep you always abreast of regulatory compliance.
Product Questions & Answers