EPA: Most of the country meets 2015 ozone air quality goals
Posted November 8, 2017
On November 6, EPA announced it was moving forward with final attainment designations for the 2015 Ozone standards under the National Ambient Air Quality Standards (NAAQS). The Agency claims it has completed the designations for "close to 90 percent of the country" and will continue to work with the remaining areas on their designations.
EPA said that 2,646 out of more than 3,100 counties meet the standards for ground-level ozone and will not have to meet additional compliance burdens. These areas are designated as "attainment/unclassifiable" for the 2015 ozone standards.
However, EPA is holding off on issuing designations for the remaining counties and plans to address them in a separate future action. EPA will work with states and the public to help these areas with underlying technical issues, disputed designations, and/or insufficient information. Further, EPA will use modeling, state agency comments, and peer-reviewed science in evaluating international emissions and background ozone contributions to ozone pollution in these areas.
The Clean Air Act requires EPA to establish air quality standards for ozone and five other pollutants considered harmful to public health and the environment. After EPA revises an air quality standard, states must respond by recommending area designations to the Agency. EPA, in turn, evaluates those recommendations and makes its final designations.
EPA revised the Ozone NAAQS on Oct. 1, 2015. Under the law, the Agency had two years to declare the new designations. In June 2017 EPA proposed to delay the designations until Oct. 1, 2018, to allow states more time to develop their air quality plans. The Agency backed down after being sued by 15 states over the delay, saying it would "move forward" with the 2015 ozone designations "on a case-by-case basis."
Areas may be designated as in attainment, meaning they meet their air quality goals for a particular pollutant, or as nonattainment areas. Areas in nonattainment may have to comply with stricter air regulations, including tougher permitting requirements.
---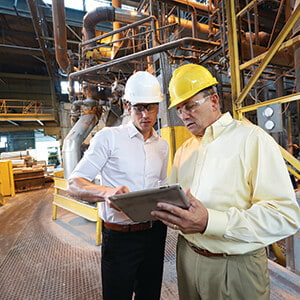 J. J. Keller's Environmental Management Program helps protect your company from the risks related to EPA Compliance.
---
J. J. Keller's FREE Workplace SafetyClicks™ email newsletter brings quick-read workplace safety and compliance news right to your email box.