PHMSA releases updated Emergency Response Guidebook
Posted August 7, 2020
The Pipeline and Hazardous Materials Safety Administration (PHMSA) released the latest edition of its Emergency Response Guidebook (ERG). The 2020 ERG is a newly revised go-to guidebook that provides first responders guidance on what to do during the critical first 30 minutes of a hazmat transportation accident. Shippers and carriers of hazardous materials also use the ERG to provide emergency response information that is required for most hazardous materials.
The ERG contains an indexed list of dangerous goods and their associated ID numbers, general hazards they pose, and recommended safety precautions. PHMSA plans to distribute more than 1.8 million copies of the guidebook to firefighters, emergency medical technicians and law enforcement officers across the nation.
This article was written by Michael Atkinson of J. J. Keller & Associates, Inc.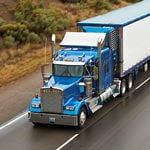 Looking for more on transportation safety?
Get the information and products you need to stay on top of industry changes and comply with regs.