One year of educational enforcement kicks off Canada's ELD mandate
Posted June 11, 2021
It's been years in the making, and it has finally arrived. Canada's electronic logging device (ELD) mandate is set to become effective on June 12. However, enforcement of the mandate won't start for one year. An educational enforcement period will be in place in all Canadian jurisdictions until June 2022.
While carriers have more time to find, select, and install certified devices, there are a few commonly-asked questions that have surfaced regarding Canada's ELD mandate and educational enforcement period:
Q. What is the compliance date for Canada's ELD mandate?
A. The mandate is effective on June 12, 2021, and the ELD mandate will be in place. However, enforcement of the mandate will not start until June 2022. All jurisdictions have agreed to defer enforcement for one year.
Q. During the educational enforcement period, what is expected?
A. Carriers and drivers must continue complying with the hours of service regulations and continue logging hours as usual for now. Carriers and drivers will not be required to have certified ELDs, as no certified devices are available yet.
Q. Canada requires third-party certification of ELDs. What does this mean?
A. Currently, FPInnovations is the entity approved to certify ELDs in Canada. ELD providers must submit their ELD to FPInnovations for rigorous testing. Once the testing is complete and the ELD provider passes the tests, the ELD will be certified for use in Canada. A list of certified ELD providers will eventually be posted on Transport Canada's website.
Q. Does a U.S. self-certified device meet Canada's certification requirement?
A. No. ELDs used in Canada must be third-party certified before they may be used in Canada.
Q. With the adoption of the ELD mandate in Canada, were there any changes to the hours of service limits?
A. No. The hours of service limits remain the same. Transport Canada made a few technical amendments to the regulation, but none of these updates changed the hours of service limits.
Q. Will U.S. carriers that operate into Canada be required to comply with Canada's ELD mandate? Many already have ELDs.
A. Yes. While many of Canada's technical specifications are nearly identical to the U.S. ELD specifications, Canada differs in a few areas. This means that US carriers operating into Canada will need to comply with those differences. Again, U.S. carriers and drivers operating into Canada will need to ensure they are using third-party certified ELDs, when available.
This article was written by Heather Ness of J. J. Keller & Associates, Inc.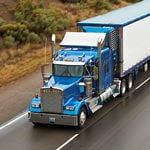 Looking for more on transportation safety?
Get the information and products you need to stay on top of industry changes and comply with regs.