CVSA to hold Operation Safe Driver Week in mid-July
Posted June 27, 2020
Speeding is the focus of the Commercial Vehicle Safety Alliance's (CVSA) 2020 Operation Safe Driver Week, scheduled to take place July 12 through 18 throughout North America.
During the week, law enforcement personnel will watch for drivers who are engaging in unsafe driving behaviors. Those motorists will be stopped and may receive a warning or citation.
Why is CVCSA emphasizing speeding this year?
COVID-19 stay-at-home orders resulted in decreased traffic on the roads. The Governors Highway Safety Association suggests that fewer vehicles on the roads may encourage some drivers to break traffic laws. In fact, many jurisdictions are reporting a severe spike in speeding. CVSA has chosen to emphasize speeding during Operation Safe Driver Week to address this recent trend.
Other areas of unsafe driving
Law enforcement will address more than just speeding during the week-long initiative. Other dangerous driving behaviors will be tracked during Operation Safe Driver Week, such as:
Distracted driving,
Failure to use a seatbelt,
Following too closely,
Improper lane change,
Reckless or aggressive driving,
Failure to obey traffic control devices, and
Impaired driving.
Goal of the safety initiative
Interactions between law enforcement and drivers have been found to reduce targeted problematic behaviors. Using enforcement campaigns, such as Operation Safe Driver Week, CVSA hopes to reduce risky driving behaviors.
This article was written by Kathy Close of J. J. Keller & Associates, Inc.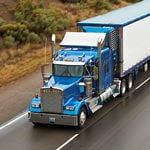 Looking for more on transportation safety?
Get the information and products you need to stay on top of industry changes and comply with regs.