FMCSA chief sees room to add flexibility to HOS rules
Posted May 24, 2018
The Federal Motor Carrier Safety Administration (FMCSA) is investigating whether some flexibility can be added to the hours-of-service rules, according to congressional testimony from FMCSA Administrator Ray Martinez.
Speaking before the House Committee on Transportation and Infrastructure on Tuesday, May 22, Martinez said the agency is engaged in discussions with the trucking industry and safety advocates "to see what would be acceptable" in terms of rule changes.
With better hours-of-service compliance rates due to the switch to electronic logs, the time is right to see whether the hours-of-service rules can be adjusted, Martinez said.
"I believe that a great first step has been these electronic logging devices, because now it makes everybody on a level playing field," he said.
"Now let's look at hours of service and see whether some modifications [are warranted]," he added. "That is, not extending the hours, but providing some flexibility in the current rules."
Martinez cautioned, however, that the agency doesn't want the rules to become so complicated that they cause problems during roadside enforcement.
"We have to make sure that they're clear rules but that [they] provide flexibility," he said.
In response to a question about whether the FMCSA will grant additional ELD exemptions, Martinez said the agency is still evaluating many exemption requests and he hopes they will have responses to all of them "shortly."
---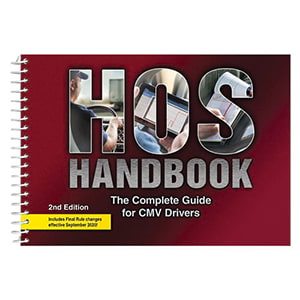 J. J. Keller's HOS Handbook: The Complete Guide for CMV Drivers - 2nd Edition provides the who, what, when, where, why, and how-to of Hours of Service for drivers.
---
J. J. Keller's FREE Transportation SafetyClicks™ email newsletter brings quick-read safety and compliance news right to your email box.