Supervisor FMLA training in a nutshell
Posted April 5, 2018
HR or leave administrator: "We just learned that Joe Employee has been off work for the last two weeks. Now what do we do? The supervisor just informed us."
Does this sound familiar? If so, read on.
Between court cases and client questions regarding the FMLA, too many illustrate the lack of supervisor/manager training. Since supervisors are on the front lines with employees, they are all too often the weak link in the FMLA chain. Such a weak link can be the difference between compliance and not worrying about a claim, or having to spend time and other resources trying to defend your actions.
Since the DOL and the courts are taking the five-day window between employee notice of the need for leave and getting the employee an eligibility/rights & responsibilities notice seriously, you don't want a weak link putting compliance in jeopardy.
While supervisors don't need to be familiar with the intricacies of the FMLA, just a bit of simple training can help strengthen that link.
Reasons that qualify
If supervisors are aware of the reasons an employee might take FMLA leave, they are better equipped to identify when or if an employee has FMLA rights regarding a particular absence. Training doesn't need to go into great depth, as long as supervisors know that the following reasons can qualify for FMLA protections:
Birth or placement (adoption/foster) of a child;
For the employee's own serious health condition;
To care for a family member (spouse, child, parent) with a serious health condition;
To handle issues because an employee's family member is called to military duty;
To care for a family member with a military-related injury or illness.
Questions to ask
When an employee calls in (generally to the supervisor), a few questions can be asked to help determine if the reason qualifies:
What is the anticipated timing and duration of the leave?
Are you unable to perform the job's essential functions because of a condition?
Is your family member unable to work, attend school, or perform other regular daily activities because of a condition?
Is the leave due to a pregnancy?
Have you (or a family member) been hospitalized overnight?
Are you (or a family member) under the continuing care of a health care provider?
Is the leave due to a family member's military service?
With this information, a supervisor will be better prepared to keep your company out of court.
Recognizing employee notice
Supervisors should also know that employees need not even mention the FMLA when they need leave. Therefore, supervisors should be able to recognize when an employee puts your company on notice of the need for leave. This could be simply calling in for qualifying reasons, presenting a doctor's note, behaving strangely, and so on. There are no mandated methods. In one case, an employee's sleeping on the job (odd behavior) was seen as putting the employer on notice of the need for leave.
From there, supervisors need to know what to do with the information. Even if they are trained to contact the company's HR department or leave administrator, such communication can go a long way in avoiding situations where an employee has been on leave and the appropriate personnel did not know about it.
This article was written by Darlene M. Clabault of J. J. Keller & Associates, Inc.
---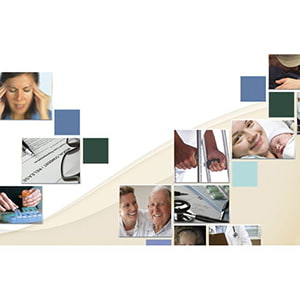 J. J. Keller's FMLA for Supervisors Training gives supervisors and managers critical Family and Medical Leave Act information.
---
J. J. Keller's FREE HRClicks™ email newsletter brings quick-read human resources-related news right to your email inbox.