FMCSA grants three-month waiver from certain CLP regulations
Posted March 30, 2020
The Federal Motor Carrier Safety Administration (FMCSA) is temporarily easing the standards for obtaining a commercial driver's license (CDL) in response to the coronavirus (COVID-19) outbreak.
FMCSA granted a three-month waiver from certain commercial learner's permit (CLP) regulations. The waiver is set to expire on June 30, 2020.
Social distancing guidelines from the U.S. Centers for Disease Control and Prevention have increased the rate of employee absences or forced the closure of state driver licensing agencies. The closures mean that states have been unable, in timely fashion, to process and issue CDL credentials to CLP holders who have passed the driving skills test.
The first part of the waiver covers 49 CFR 383.235(a)(1) and ensures that law enforcement will not take action against CLP holders for the operation of a commercial motor vehicle (CMV) without a CDL holder present in the front seat of the vehicle if the driver is in possession of:
Authorization from a state driver licensing agency or third-party tester that the CLP holder has passed the CDL driving skills test and;
A valid non-CDL driver's license, CLP, and medical certificate unless covered under a waiver issued on March 24, 2020.
Under this provision, though the CDL holder is not required to be in the front seat of the vehicle, the CDL holder must be in the cab of the vehicle. This provision does not allow a CLP holder to operate a CMV solo. The CLP holder must be accompanied by an individual with a valid CDL.
The waiver does not apply if the CLP holder's driving privileges have been suspended, withdrawn, or if the CLP holder is prohibited from performing safety-sensitive functions under the drug and alcohol regulations (49 CFR 382).
The second part of the waiver covers 49 CFR 383.79(a), which allows states to administer a driving skills test to any nondomiciled CDL applicant regardless of where an applicant received driver training.
This is the second CLP-related COVID-19 waiver that the FMCSA has granted within the last week. On March 24, the FMCSA granted a waiver for certain CDL, CLP, and medical-certification requirements, allowing certain drivers to operate with an expired driver's license and/or medical card until June 30 if they were unable to renew because of the outbreak.
This article was written by David Lubach of J. J. Keller & Associates, Inc.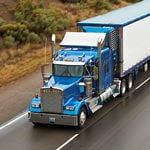 Looking for more on transportation safety?
Get the information and products you need to stay on top of industry changes and comply with regs.