Unpaid intern or paid employee?
Posted February 13, 2019
Perhaps you are one of the many employers who allow interns to come aboard and get some hands-on experience. Perhaps you are not sure what qualifies an individual as an intern, particularly an unpaid intern. If so, the Second Circuit Court of Appeals provided an opinion that can help clarify.
Sampson, a student, alleged that, as a part of his vocational training, he was required to perform related services without being paid, in violation of the Fair Labor Standards Act (FLSA). According to the student enrollment agreement, Sampson needed to complete both classroom instruction and supervised, practical, (unpaid) hands-on experience. The defined number of hours of work Sampson performed during the practical part of the training, he felt, was actual work since the school charged customer – albeit at a discount – for the services, so the school benefited and, therefore, he should be paid for those services. He indicated that the student agreement violated the FLSA.
The FLSA, however, is not that black and white. It does not render any organization that receives some immediate benefit from unpaid labor an "employer" of the individual from which the benefit is derived. Such benefits are only one factor among several that properly bear analysis. An overall primary beneficiary test needs to be applied, assessing the relative dominance in the relationship between host institution and the individual claiming employee status of the benefits of a relationship to the individual, the benefits derived from that relationship by the putative employer, and the expectations of the parties.
The concept of "employment"—pivotal to FLSA's application—is a flexible [one] to be determined on a case‐by‐case basis by review of the totality of the circumstances while emphasizing the economic reality of the parties' relationships.
In this case, the Court ruled that Sampson was the primary beneficiary of his relationship with the school and therefore not an employee for purposes of the FLSA. His hands-on training was directly related to his formal classroom instruction, even though it included clerical and janitorial tasks, and it was supervised by school educators.
Therefore, this case shows – again – that the determination of whether an individual is an employee or an unpaid intern needs to be considered on a case-by-case basis, looking at a number of factors. Simply saying and hoping that an individual may be unpaid is not enough.
Verlade v. GW GJ, Inc. D/B/A The Salon Professional Academy of Buffalo, et al., Second Circuit Court of Appeals, No. 17-330, February 5, 2019.
This article was written by Darlene M. Clabault, SHRM-CP, PHR, CLMS, of J. J. Keller & Associates, Inc.
---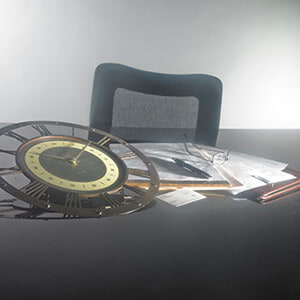 J. J. Keller® Wage & Hour Compliance Assessment can help you avoid costly fines and litigation related to wage and hour violations.
---
J. J. Keller's FREE HR SafetyClicks™ email newsletter brings quick-read safety and compliance news right to your email box.