FMCSA announces medical examiner retraining requirements
Posted January 13, 2023
Federal Motor Carrier Safety Administration (FMCSA) announced on January 11, 2023, the requirement for the five-year refresher and ten-year recertification training and timelines.
The five-year point for many CMEs being on the Registry passed in 2019 or earlier. FMCSA delayed making the five-year refresher course available until July 2022. CMEs due or overdue for the five-year refresher in 2022 must have completed the training within their registry account by December 31, 2022. In 2023 and beyond, CMEs should complete the refresher training between years four and five before the five-year deadline.
CMEs due for the ten-year recertification must take the course via an authorized private-sector provider. Due to the five-year refresher delay, CMEs could upload the proof of completion of the ten-year recertification starting January 1, 2023. Even if a CME is past the ten-year point, they have until December 31, 2023, to complete the course and pass the test.
This article was written by Mark Schedler of J. J. Keller & Associates, Inc.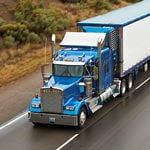 Looking for more on transportation safety?
Get the information and products you need to stay on top of industry changes and comply with regs.