Announcement on ELDT's future coming soon
Posted January 22, 2020
An announcement on the future of the entry-level driver training (ELDT) rule appears to be imminent. On Tuesday, January 21, the White House Office of Management and Budget (OMB) concluded its review of the Federal Motor Carrier Safety Administration's (FMCSA) interim final rule titled Extension of Compliance Date for Entry Level Driver Training.
Though no details on the rulemaking have been released, it is believed that this is the rulemaking that will officially delay at least two aspects (and potentially all) of the ELDT rule.
OMB review is one of the last steps before a rulemaking is published in the Federal Register. Typically, once OMB returns a rulemaking to an agency, it is published in within the next week or two.
What does this mean?
If FMCSA goes forward with a full delay, the current process to obtain a commercial driver's license (CDL) would remain in place. This means that an individual with a commercial learner's permit (CLP) would not be required to complete ELDT prior to taking the CDL skills test.
For training entities, this would mean not having to meet all the curriculum, facility, and trainer requirements that would have been mandated by the rule. While some training entities may delay putting these provisions in place, others will continue to implement the requirements as a best practice measure in anticipation of the rule going into effect at a later date.
Even with a full delay, proactive measures are wise, as the curriculum changes are robust. It will take training entities considerable time to implement and become comfortable with all the new requirements.
What happens right now?
Until a formal announcement is published in the Federal Register, the February 7, 2020, compliance date is in effect.
This article was written by Dave Lubach of J. J. Keller & Associates, Inc.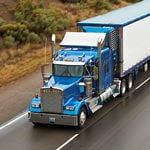 Looking for more on transportation safety?
Get the information and products you need to stay on top of industry changes and comply with regs.