Back to Press Releases
FOR IMMEDIATE RELEASE (February 2, 2016)
J. J. Keller & Associates, Inc. Welcomes Transportation Consultant Todd Ward
Dedicated to Helping Clients Improve Driver Safety And Compliance Programs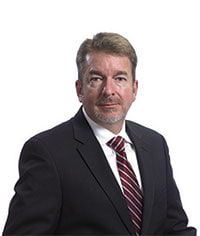 Neenah, WI - To further assist companies in improving regulatory compliance and driver safety, J. J. Keller & Associates, Inc. has added another highly respected industry professional to its transportation consulting team.
Todd Ward brings over 31 years of transportation compliance and safety leadership experience to the consulting position and is a certified FMCSA Safety Investigator. Prior to joining J. J. Keller, Ward held several key positions with Consolidated Safety Services, Inc., including Regional Manager & Safety Investigator. While there, he managed safety investigators conducting New Entrant safety audits for the FMCSA, developed the training program for the Transportation Safety Exchange, Inc. (TSX) program, and served as an investigator for the Defense Travel Management Office (DTMO) passenger program.
Prior to that, Ward held the roles of general manager for Velocity Express, Inc., safety director for FMX, Inc., and regional safety director for Expedited Delivery Services, Inc.
"Todd Ward's expertise spans an impressive range of areas, from DOT compliance and fleet maintenance to driver training and risk management/loss prevent," said Steve Murray, senior director of consulting services for J. J. Keller & Associates, Inc. "His extensive knowledge will help our clients navigate complex regulations so they can establish and maintain more effective compliance programs."
About J. J. Keller & Associates, Inc.
Since its beginning as a one-man consulting firm in 1953, J. J. Keller & Associates, Inc. has grown to become the most respected name in safety and regulatory compliance. Now over 1,400 associates strong, J. J. Keller serves over 420,000 customers — including over 90% of the Fortune 1000® companies. The company's subject-matter expertise spans nearly 1,500 topics and its diverse solutions include E-Logs and mobile technology; training via online courses, streaming video or DVD; online management tools; managed services; consulting services; publications; forms and supplies.
Transportation professionals rely on J. J. Keller® in-house expertise and wide selection of products and services to reduce risk and improve regulatory compliance, performance management and operational efficiency. For more information, visit JJKeller.com.
For more information or a high-resolution image, please contact:
Mary Borsecnik
Corporate Marketing Communications Specialist
J. J. Keller & Associates, Inc.
1-800-843-3174, ext. 7050
Email: mborsecnik@jjkeller.com