Free Whitepaper
How To Successfully Manage Remote Employees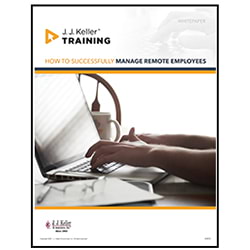 The ranks of remote employees are growing. While working from home comes with a unique set of challenges, it is possible for remote employees to not only survive, but thrive!
Whether you're managing a well-established remote staff or a group that is new to the remote working dynamic, it's important to fine tune your skills to best manage your team.
This timely whitepaper gives you the tools and information you need to successfully communicate with, and manage, your remote employees.
Fill out the form and click submit to download the whitepaper now.