Agencies publish truck speed limiter proposal
Posted September 8, 2016
In the September 7 Federal Register, the National Highway Traffic Safety Administration (NHTSA) and the Federal Motor Carrier Safety Administration (FMCSA) issued a proposed rulemaking to establish a new Federal motor vehicle safety standard (FMVSS) requiring that each new multipurpose passenger vehicle, truck, bus, and school bus with a gross vehicle weight rating (GVWR) of more than 26,000 pounds be equipped with a speed limiting device.
The proposed FMVSS would also require each vehicle, as manufactured and sold, to have its device set to a speed not greater than a specified speed and to be equipped with means of reading the vehicle's current speed setting and the two previous speed settings (including the time and date the settings were changed) through its On-Board Diagnostic connection.
In the proposal publication, NHTSA is soliciting comments on all aspects of the proposed FMVSS, including the requirements for a speed limiting device, the initial set speed requirement, the types of vehicles to which the speed limiting device requirements should be applicable, the proposed recording requirement and potential alternatives, and the proposed test procedure.
The agencies state that comments should be submitted no later than November 7, 2016, to ensure that the docket receives them.
You may submit comments, identified by one or both of the docket numbers (NHTSA-2016-0087 and FMCSA-2014-0083) to the Federal eRulemaking Portal.
---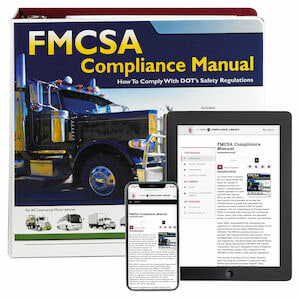 J. J. Keller's FMCSA Compliance Manual is the perfect resource for anyone managing or operating commercial motor vehicles (CMVs).
---
J. J. Keller's FREE Transportation SafetyClicks™ email newsletter brings quick-read safety and compliance news right to your email box.