DOL seeks input on overtime rule
Posted July 26, 2017
The Department of Labor (DOL) is seeking public comments through a Request for Information (RFI) to help it formulate a new proposal to revise the overtime exemptions rules. The RFI was published in the Federal Register on July 26, 2017. Employers have until September 25, 2017, to submit comments to the DOL.
The DOL is, in part, asking employers for the following feedback:
Would updating the 2004 salary level ($455 per week) for inflation be an appropriate basis for setting the standard salary level?
Should the regulations contain multiple standard salary levels? For example, should multiple salary levels be set based on the varying cost-of-living across different parts of the United States, size of employer, region, or state?
How, and to what extent, did employers prepare for the 2016 Final Rule's effective date of December 1? For example, were salaries increased to retain employee exempt status, or were employees reclassified as nonexempt? Where changes were made, what was the impact of those changes on the workplace for both employers and employees?
The DOL is currently appealing a federal District Court's decision to place a hold on the May 2016 overtime exemptions rule. Meanwhile, employer responses to the RFI could influence the DOL's position on where to go next.
This article was written by Michael Henckel of J. J. Keller & Associates, Inc.
---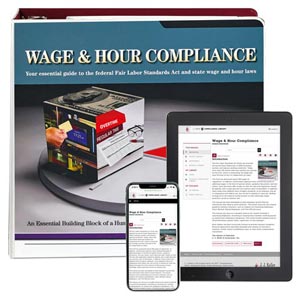 J. J. Keller's Wage and Hour Compliance with FLSA Manual provides critical info to help you comply with the Fair Labor Standards Act (FLSA) and state wage and hour laws.
---
J. J. Keller's FREE HRClicks™ email newsletter brings quick-read human resources-related news right to your email inbox.