EEOC announces second opportunity to comment on EEO-1 pay data proposal
Posted July 21, 2016
The U.S. Equal Employment Opportunity Commission (EEOC) announced the publication of its revised proposal to collect pay data through the Employer Information Report (EEO-1).
For more than 50 years, employers have completed the EEO-1 form to provide EEOC and OFCCP with workforce data by race, ethnicity, sex, and job category.
The proposed revision would include collecting summary pay and hours worked data from employers, including federal contractors, with 100 or more employees. Federal contractors with between 50 and 99 employees and a contract of $50,000 or more would still be required to file the EEO-1 Report, but without the additional pay and hours worked data.
The pay data is intended to assist the agencies in identifying possible pay discrimination and assist employers in promoting equal pay in their workplaces.
The revised proposal was published in the Federal Register on July 14, 2016. Members of the public have until August 15, 2016, to submit written comments to the U.S. Office of Management and Budget (OMB), which approves federal information collections.
This notice follows an initial public comment period from February 1, 2016, through April 1, 2016, and a public hearing held at EEOC headquarters on March 16, 2016. EEOC considered the oral and written testimony of those witnesses and more than 300 public comments.
EEOC adopted specific suggestions made by commenters, such as moving the due date for the EEO-1 survey from September 30, 2017, to March 31, 2018, to simplify employer reporting by allowing employers to use existing W-2 pay.
Under the proposal, employers would file their EEO-1 Reports as usual for 2016, but no report would be due in 2017 (the next report would be due March 31, 2018).
---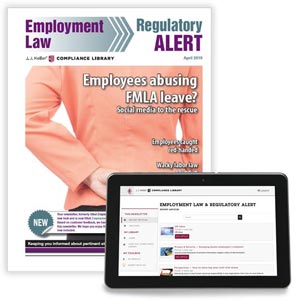 J. J. Keller's Employment Law Today newsletter explains why you need to care, what you need to do and how your business could be affected by HR industry news.
---
J. J. Keller's FREE HRClicks™ email newsletter brings quick-read human resources-related news right to your email inbox.