FMCSA's Training Provider Registry (TPR) goes live
Posted June 29, 2021
After years of delays, the Federal Motor Carrier Safety Administration's (FMCSA) entry-level driver training (ELDT) rule is headed to the finish line with the opening of the Training Provider Registry (TPR).
Schools, motor carriers, and other entities planning on providing ELDT are now able to register with FMCSA.
Registration is a three-step process:
1. Access. Entities will need have a login.gov account to access the TPR. If an entity doesn't have an account, one will need to be created. Once logged in, the user will be sent to the TPR registration site.
2. Registration. Information that will be required during the registration process includes:
Provider name, facility name, contact information;
Type of provider (for-hire/not-for-hire, in-house/not-in-house);
Type of training provided;
Average training hours and cost; and
Third-party affiliations, certifications, or accreditations.
Training providers will also be required to certify that they meet specific standards related to curricula, facilities, instructors, vehicles, and state licensing (if applicable).
3. Additional locations. Once FMCSA has approved an entity's request, providers with more than one location will need to register each of these locations.
The TPR may be accessed at: https://tpr.fmcsa.dot.gov/Provider.
About ELDT and the TPR
As of February 7, 2022, compliance with all aspects of the ELDT rule is required.
The ELDT rule establishes minimum training standards for drivers:
Applying for their initial CDL;
Upgrading their current CDL; or
Obtaining a passenger, school bus, or hazardous materials endorsement for the first time.
An entry-level driver must, prior to taking the CDL skills test, successfully complete a prescribed program of theory and behind-the-wheel instruction provided by a school or other entity listed on FMCSA's Training Provider Registry (TPR).
With the implementation of this rule, the process of obtaining a CDL, upgrading a CDL, or obtaining certain endorsements will become more complex.
This article was written by Jill Schultz of J. J. Keller & Associates, Inc.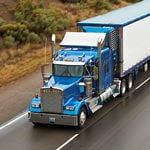 Looking for more on transportation safety?
Get the information and products you need to stay on top of industry changes and comply with regs.