OSHA sends new proposed rule on beryllium to White House
Posted May 1, 2017
On April 27, OSHA gave notice to the White House Office of Management and Budget (OMB) of its intent to initiate a new rulemaking for Occupational Exposures to Beryllium.
OSHA had finalized the rule in January 2017, revising the permissible exposure limits (PELs) to:
0.2 micrograms of beryllium per cubic meter of air (0.2 μg/m3) as an eight-hour time-weighted average (TWA), and
2.0 μg/m3 as a short-term exposure limit (STEL) determined over a sampling period of 15 minutes.
In addition to the lower PELs, the rule also required other employee protections such as exposure assessments, exposure controls, respiratory protection, and more.
The final rule, issued in three separate standards, covered general industry, shipyards, and construction.
Beryllium dust, when inhaled, can cause acute and chronic respiratory illnesses, including a particular lung disease that is often fatal, and lung cancer.
With the new administration in the White House, the effective date was pushed back twice, with the latest action delaying the effective date until May 20, 2017. An official proposed rule to revise the occupational exposures to beryllium rule is expected in the Federal Register before that date.
OSHA did not comment on why it submitted the proposed rule to OMB, but sources expect it will roll back many of the new requirements in the January 2017 final rule.
---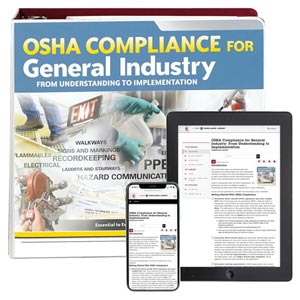 J. J. Keller's OSHA Compliance for General Industry manual is your single source for real-world OSHA compliance guidance.
---
J. J. Keller's FREE Workplace SafetyClicks™ email newsletter brings quick-read workplace safety and compliance news right to your email box.