Identifying a serious health condition under the FMLA
Posted March 25, 2016
A common question related to the Family and Medical Leave Act (FMLA) is whether an individual's particular condition is a serious health condition and, therefore, a qualifying reason for leave. Unfortunately, there is no handy list of conditions that are considered serious health conditions. FMLA administrators need to apply the regulatory definition and compare it to the information obtained in a certification or other source.
Every now and then, however, an FMLA situation comes along where you truly think a condition, such as severe dementia, would be a serious health condition, but the details involved prove you wrong, at least in relation to how those details occurred.
Case in point
Miguel, an employee, requested a shift change so he could provide his mother care due to her dementia. She had been deteriorating as time had gone on, and a few days later, Miguel provided a note from a social worker to support his request. He needed a consistent work schedule to develop a plan of care.
Miguel did not get the response he wanted, and believing that his schedule would not be immediately fixed, that same day he submitted his two-week letter of resignation. He subsequently filed a claim against his former employer, arguing that it interfered with his FMLA rights.
The employer, however, countered that, at the time Miguel requested leave, his mother was not under the continuing supervision of a health care provider. A social worker is not a health care provider under the FMLA. The mother's main health care provider did not treat or supervise her for over three years, and not until after Miguel resigned.
The fact that Miguel's mother received care and treatment after his resignation is insufficient. The issue was not whether Miguel's mother was diagnosed with dementia or otherwise incapacitated, but whether she was under continual supervision for the disorder.
Miguel resigned even before the deadline for the company to provide him with an eligibility/rights and responsibilities notice, and before the company even requested a certification. Had Miguel not been so hasty, he could have obtained a certification supporting the need for leave. His mother was treated by a health care provider a mere six days after he resigned.
Given the facts, the court sided with the employer.
White v. AG Supply Company of Wenatchee, E.D. of Washington, No. 2:15-CV-0089-TOR, 2/23/16
This article was written by Darlene Clabault of J. J. Keller & Associates, Inc.
---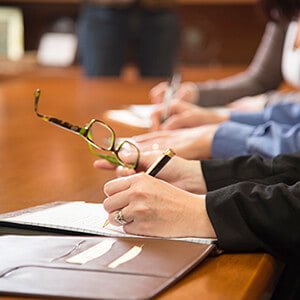 J. J. Keller's Family and Medical Leave Act (FMLA) Consulting Services can help your company ensure compliance with FMLA requirements and minimize the law's burden to your organization.
---
J. J. Keller's FREE HRClicks™ email newsletter brings quick-read human resources-related news right to your email inbox.