FMCSA seeks comments on definition of 'curbside bus operator'
Posted February 10, 2016
In the February 9 issue of the Federal Register, the Federal Motor Carrier Safety Administration (FMCSA) published a notice of information and request for comments on the definition of "curbside bus operator."
The request for comments is related to the implementation of a specific provision in section 32707 of the Moving Ahead for Progress in the 21st Century Act (MAP-21) that requires an annual safety fitness assessment of certain motor carriers of passengers that serve primarily urban areas with high passenger loads. The agency is seeking comments about an appropriate definition of a "curbside bus operator" that will be subject to this annual safety fitness assessment and will be consistent with Congressional intent.
FMCSA is proposing the following definition for identifying motor carriers of passengers that must undergo an annual assessment:
"Curbside Bus Operator" means a motor carrier of passengers that serves primarily urban areas with high passenger loads, and uses 25 percent or more of its motorcoaches for operations with passenger pickups and drop-offs occurring at the curbside or in a parking lot.
Comments must be submitted by April 11, 2016. Visit the Federal eRulemaking Portal at www.regulations.gov to submit comments, using Docket ID FMCSA-2015-048.
---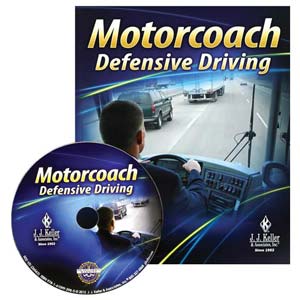 J. J. Keller's Motorcoach Defensive Driving - DVD Training helps ensure drivers are able to prevent crashes and the resulting high costs by using defensive driving skills to keep hazards from turning into emergencies.
---
J. J. Keller's FREE Transportation SafetyClicks™ email newsletter brings quick-read safety and compliance news right to your email box.