J. J. Keller is pleased to partner with Great West Casualty Company to provide you with easy access to critical safety tools and references. And, you'll SAVE 10%* on select solutions.
Shop Now
Simply click on a link below to order.
CMV driver, vehicle safety and DOT/transportation compliance.

Ready-to-use products to help you meet your OSHA workplace safety training and compliance challenges.

Simplify compliance with OSHA regulations on construction sites and work zones.
Questions? Contact:
Kathy Schmidt
Sales Representative - Resale Partners
J. J. Keller & Associates, Inc.
3003 W. Breezewood Lane
Neenah, WI 54956
1-800-843-3174, ext. 2976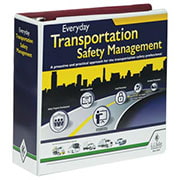 Everyday Transportation Safety Management Manual + Online Edition w/1-Year Update Service
Purchase now!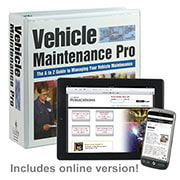 Vehicle Maintenance Pro Manual + Online Edition w/1-Year Update Service
Purchase now!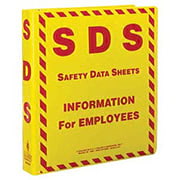 Safety Data Sheet Binder - 1.5" Ring Capacity
Purchase now!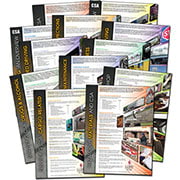 CSA Detailed Poster Kit
Purchase now!
---
About J. J. Keller
For more than 60 years, J. J. Keller has helped people across a broad spectrum of industries reduce the risk and liability associated with running a business. We offer a wide variety of solutions for workplace safety, transportation, human resources, construction, general industry, and more. Thousands of companies rely on us to help manage safety, training, and regulatory compliance responsibilities.
*Special promotional discounts (e.g. 10% off supplies) cannot be applied to subscription codes and renewals for guides & manuals. Discounts do not apply to Iditarod® Championship Merchandise, HazCom Program Manager, HazCom Label Manager, Guide/Manual with 1-Year Update Service and/or Online Edition bundles, Personal Protective Equipment, Custom Signs, select Handbooks, Training Points, Video Subscription Service, J. J. Keller® Encompass® system, J. J. Keller® Electronic Logging Devices (ELDs) and/or Implementation Services, J. J. Keller® 2290online.com Service, Keller-Permits® Service, Consulting, Outsource Services, Custom Solutions, Prospera® tool, FleetMentor® tool, KellerOnline® tool, OSHA Incident Tracker, J. J. Keller® FMLA Manager™ tool and J. J. Keller® RegSense™ tool. Discounts cannot be applied to existing offer discounts, previous purchases, custom printing, special order merchandise, or products purchased for resale. Offers are valid through J. J. Keller only, not through distributors. Savings will be reflected at checkout.